The Bellevue Initiative for Growth and Revitalization is your source for information about what's going on in Bellevue.

Visit our website and follow us on social media to get involved and stay connected with all our activities.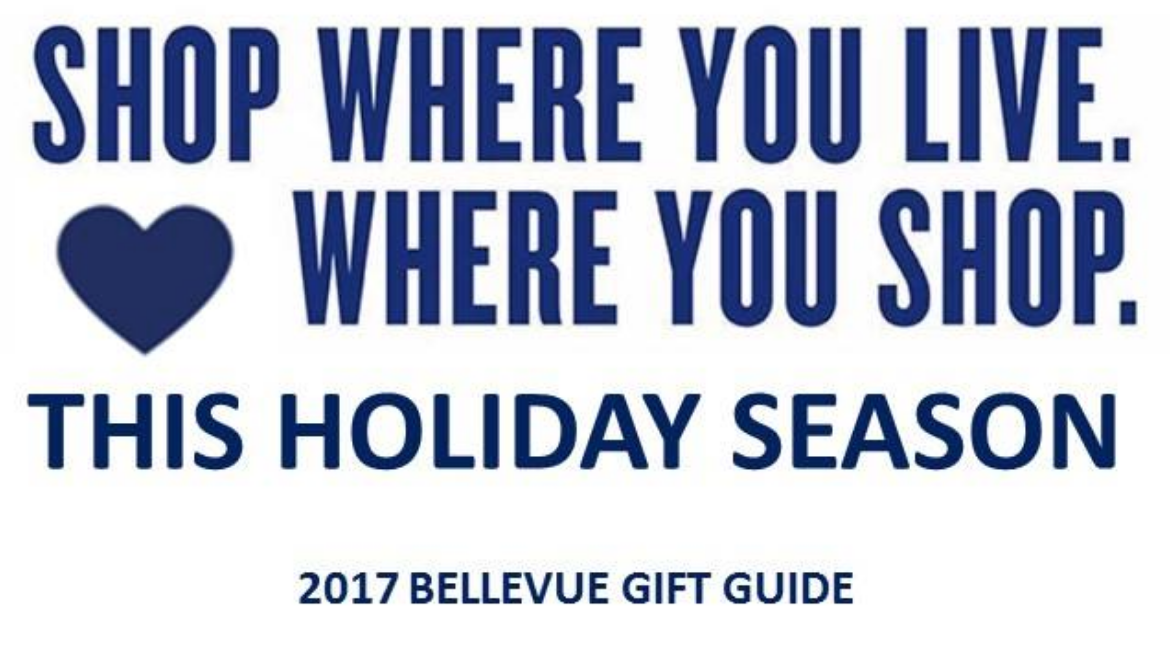 We've put together the Bellevue Holiday Gift Guide to help you get some local gift and stocking stuffer ideas. This guide features items current available at Bellevue stores. Find that perfect item for someone special, and support our local community! 
---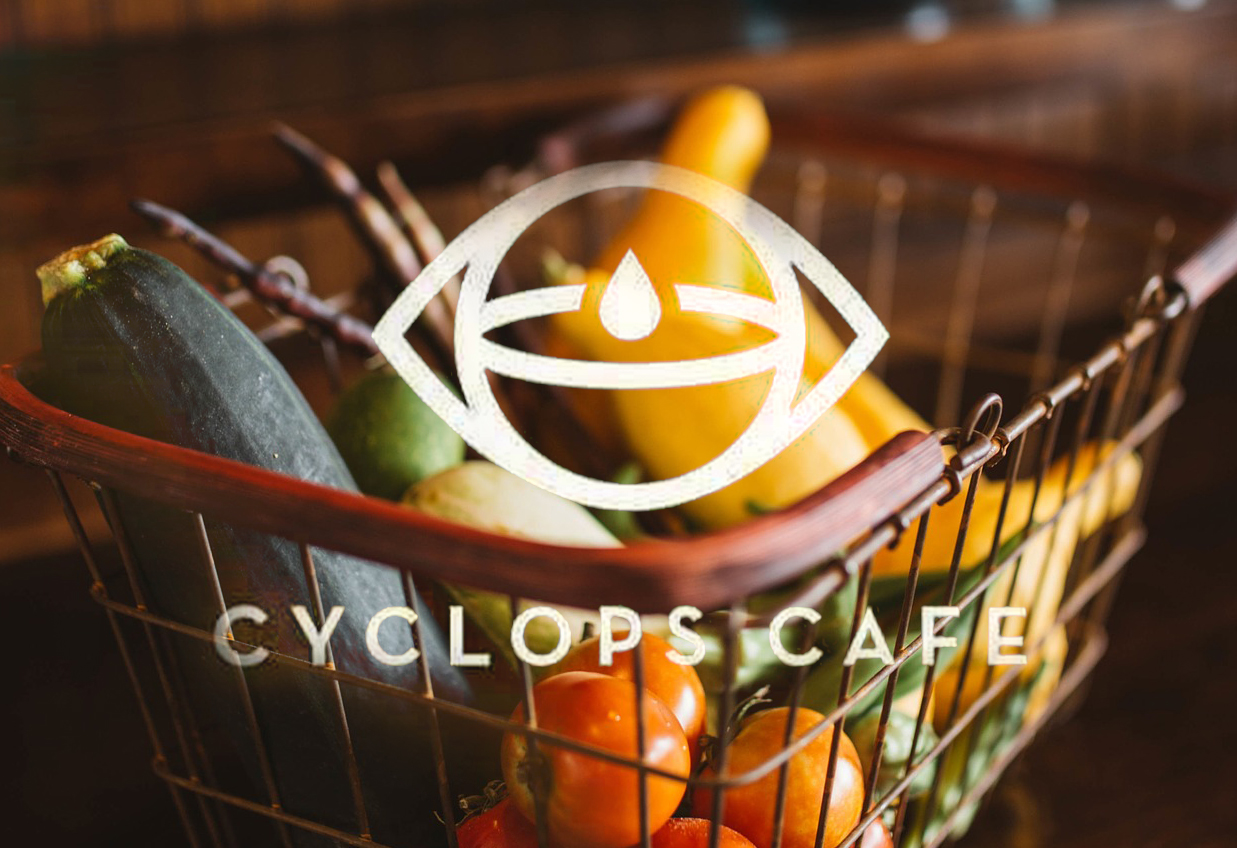 Holiday Food Drive at Cyclops Cafe
Check out this newly opened coffee shop, bring an item for the food drive benefiting the Greater Pittsburgh Community Food Bank, and get 10% off your purchase! A box will be set up in Cyclops Cafe from November 27th — December 22nd, just in time to deliver food for Christmas. Stop in and say hi!
 
---
| | |
| --- | --- |
| | Generosity on Lincoln The Center of Bellevue is a ministry center used by several churches and non-profit organizations for a variety of activities. Located in the heart of Bellevue at 2 North Sprague Avenue, the center provides free hot meals for those in need every Monday evening. Volunteers, especially in this holiday season, are always welcomed and appreciated. Learn more... |
---
---
Community Event Spotlight
Bellevue Holiday Celebration
December 1st starting at 5 pm
Be sure to join us on December 1st and experience all of the wonderful things our community has to offer!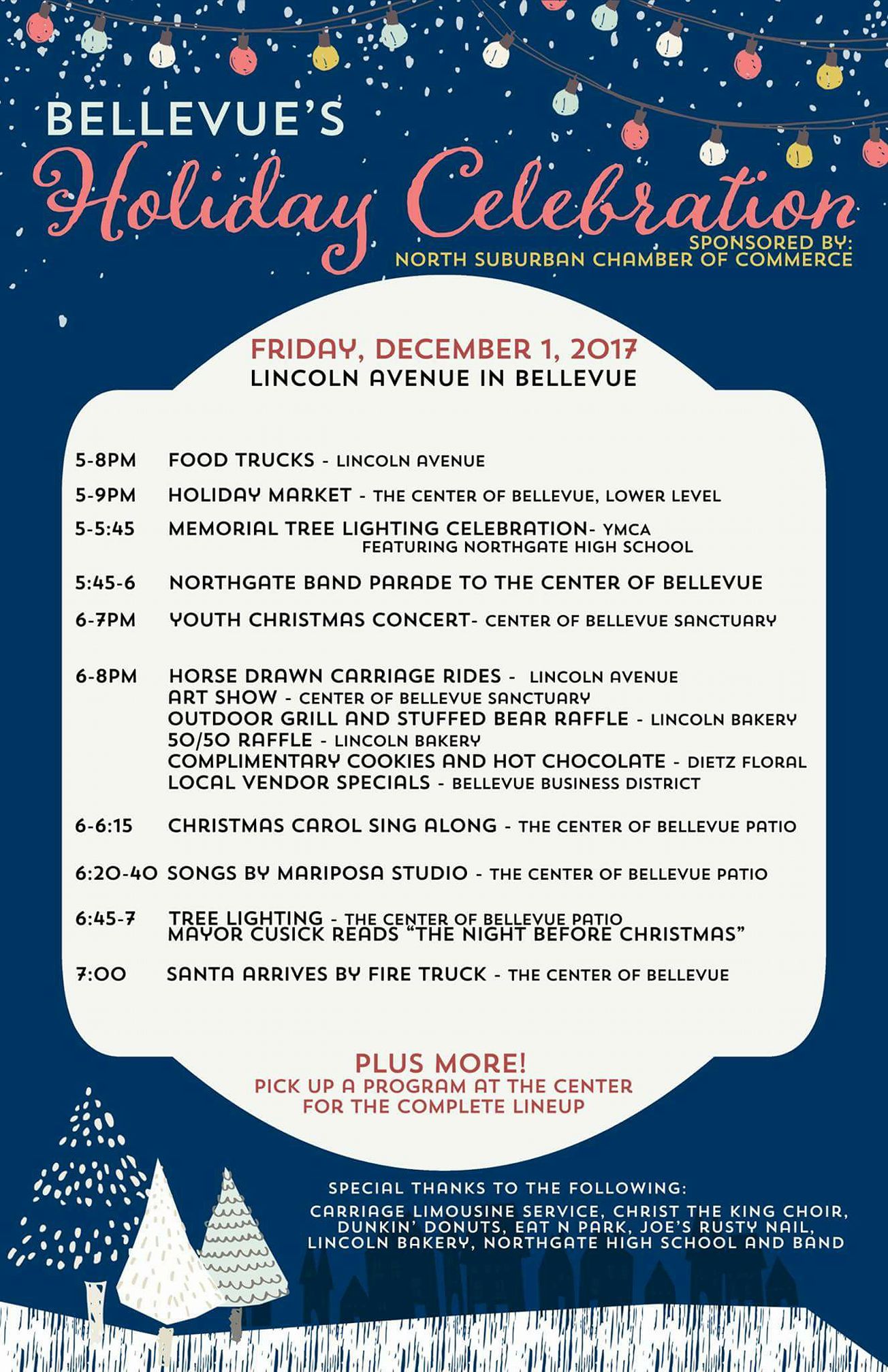 ---
Want to get involved? 
Sign up to learn more about the Bellevue Initiative for Growth and Revitalization, and how you can participate.
---