This has to be the closest thing to Your FREE Gift from the Government!
Always online, the most comprehensive guide of it's kind.


YOUR HOME




​

 
Regularly updated, respected authors, all the important topics, ideas, case studies, many subjects, all Free online. Check it out and share the good news…
www.yourhome.gov.au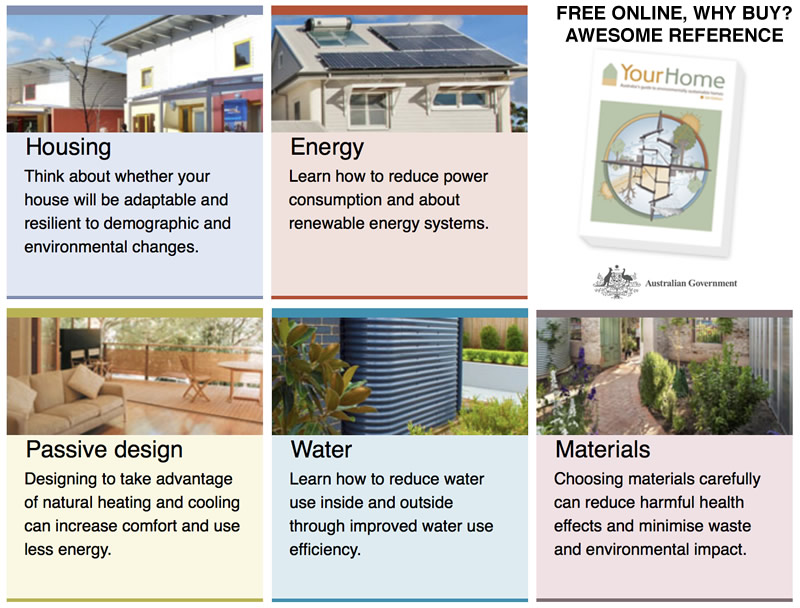 ---
---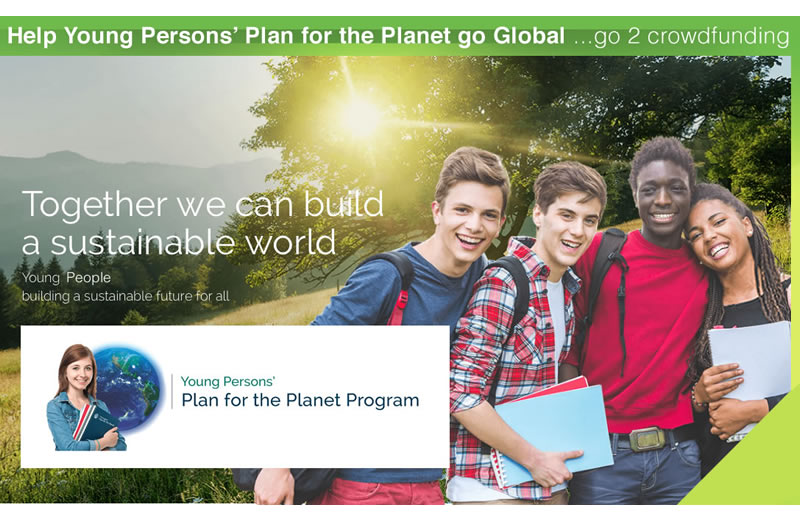 In 2017, the Young Australians' Plan for the Planet kicked off to engage, connect and empower high school students across the country to deliver the United Nations Sustainable Development Goals (SDGs). This innovative extra curricular program has exceeded everyone's expectations. The program encourages students, our leaders of tomorrow, to have a 'voice' in planning for their own future sustainable world. Motivated and inspired to combine STEM and STEAM learnings, strategic planning and management, teamwork, leadership and global competency skills, students researched and prepared plans for the world's challenging issues. Your Help will go a long way to allow it to go Global. 
Young Australians' Plan for the Planet
 pic credit below: Greg Campbell DesignOz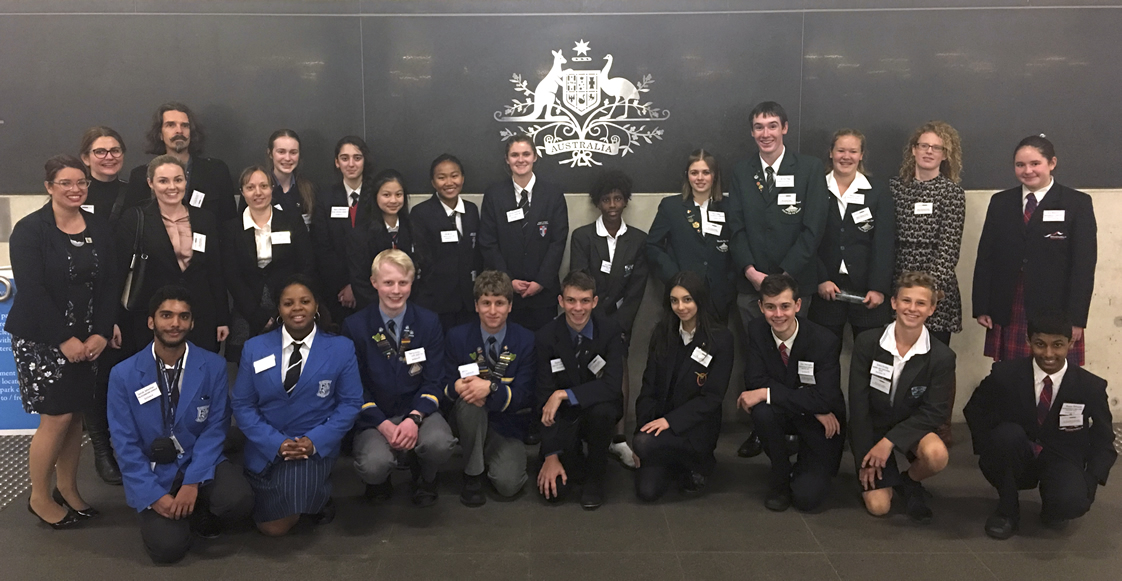 A sneak peek at their substantive efforts in the
Sample Presentation Document
as presented to Federal Ministers in Canberra this August can be
found here
for SRD financial members (not currently available to the general public). The final National Synthesis plan will be available here as well from January 2018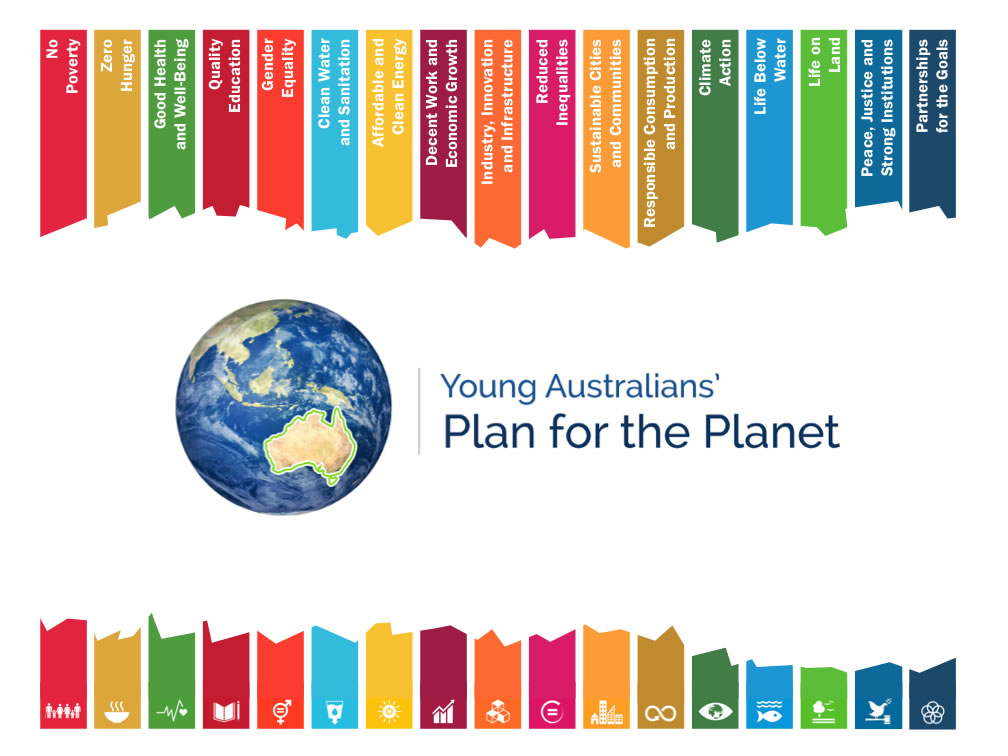 ---
Great progress this year with SRD and the
SRD AGM on 22nd October. A new Executive committee was elected and thanks to all proxies sent in to support our good work. Minutes shall be sent when all has been resolved.
Have you seen SRD's new website that showcases and develops
the role of Responsible Design.
Many ideas across multiple disciplines, have a good look...

​SRD encourages multi-disciplinary Responsible Design thinking and practice and now a full makeover 

of the SRD website 
srd.org.au​
is ready to review and refer to your colleagues.
Check your areas of interest and expertise for the latest developing ideas. 
The old site still remains as a historical reference archive.srd.org.au  email remains as: srd@srd.org.au
---

---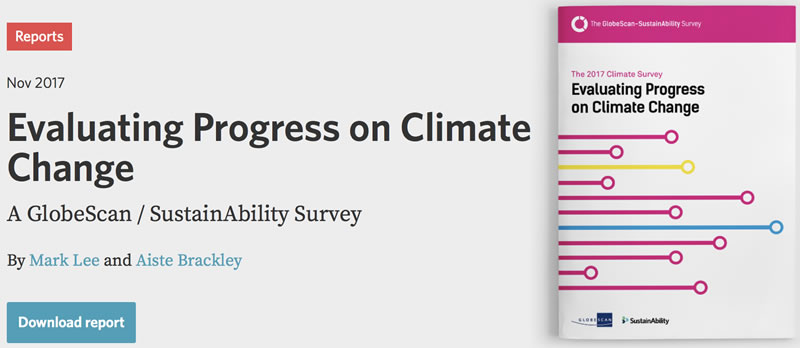 Two years after the breakthrough achievement of the Paris Agreement, global sustainability experts representing business, government, NGOs and academia were asked to evaluate progress made by the global community on addressing climate change generally and implementing the Agreement specifically. An SRD sustainability expert contributed to this report. The combined expert panel's assessment is bleak. (Survey by Globescan/SustainAbility)  
http://sustainability.com/…/evaluating-progress-climate-ch…/
---

THE EDUCATE 1000 CAMPAIGN IS ON TRACK TO EDUCATE 1000 PEOPLE ABOUT QUALITY HIGH PERFORMING HOMES DURING 2018.  
(by 
Australian Living)
Domestic builders, architects, building designers, trades, consultants and home owners. The aims to ...  Harness an industry culture that instills quality, rigour and ethics and provides homeowners what they paid for.  Reduce the use of non-conforming building products and increase the use of 'fit for purpose' systems and products.  Inspire and provide the skills to design and construct quality high performing homes - renovations and new builds.  Highlight the efforts currently being undertaken by industry members to reduce Australia's emissions.  Address the issue of under compliance to state-based energy efficiency and thermal regulations.  Showcase the value of strong collaboration - design team, suppliers, construction team and the home owner.  Drive better communication channels between industry & community. www.australianliving.com.au/seminarsandworkshops/  
SRD is an Educate 1000 campaign
supporter
---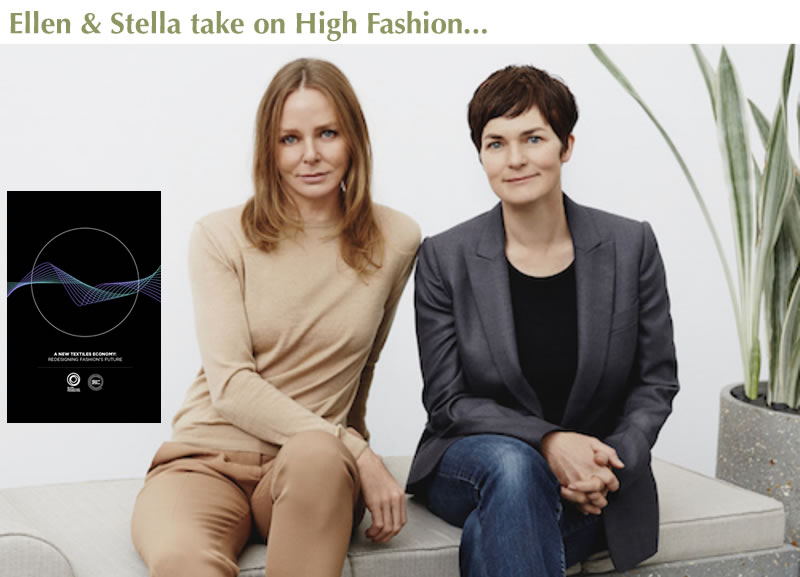 Fantastic FREE report... A new textiles economy: Redesigning fashion's future (or Ellen MacArthur (right) & Stella McCartney (left) take on the High Fashion industry) Huge CO2 savings & environmental benefits if we: 1. Phase out substances of concern and microfibre release 2. Transform the way clothes are designed, sold, and used to break free from their increasingly disposable nature 3. Radically improve recycling by transforming clothing design, collection, and reprocessing 4. Make effective use of resources and move to renewable inputs. Great work and report from EMF 
www.ellenmacarthurfoundation.org/…/a-new-textiles-e…
 
​

(see more fashion redesign ideas at 
srd.org.au/fashion SRD has long been promoting change in Fashion.
---
​​​Thank you for your interest. There are many global issues that will only be advanced when Responsible Design is embodied into the ongoing change process. Ensuring tangible benefits for humanity and ecology are infused with our lifestyle is the simple message. Putting that into practice worldwide is understandably no simple task. The many ideas, directions and links above will assist.  



All SRD News feedback is welcome, as are New Memberships and Renewals. 

archive.srd.org.au/memberf.htm  
(Note the correct web address for all SRD Change exhibitions  

http://srdchange.org.au

 with direct links to each year 2004-2011 here 

http://www.srdchange.org.au/about.html

 )





Kind regards


Greg Campbell_DesignOz  
Still completing 'EarthLap' greener conversation tour encouraging the positive change transition.
SRD Convenor 2005-2018 / Change curator / SSP partner / TOPP - The OnePlanet Partnership co-founder
NOTES: You have received this SRDnews as you are on the SRD membership mailing list or were previously, have requested it yourself or a friend / business contact has given us your details for your interest. Apologies for any cross-postings, we're continuing the process of improving our email databases and see our online disclaimer regarding content.



The Society for Responsible Design Inc. (SRD) is an independent, not-for-profit, volunteer run organisation and a Registered Environmental Organisation (REO) promoting the value of design towards creating our sustainable future since 1989...  E:  srd@srd.org.au  W: srd.org.au and  srdchange.org.au
​