Administrative Position Fund Drive

In these closing days of the fund drive, we find ourselves still some distance from our goal. The position this drive funds enables Doug to more effectively perform his role as Guiding Teacher, and for more years. Please help us sustain Easing Awake Sangha! 
Job posting: Easing Awake Sangha is hoping to hire an Administrative Coordinator, funded by the drive detailed above. If you are interested, or know someone who may be interested and qualified for the position,
please visit this document
detailing the tasks which could be included within the scope of the position. Please note this is a draft of the position description, and that actual duties and time commitment is pursuant to the realities of life and funding level attained.
      I was walking through the woodland along the American River when two snakes reared up out of the grass about eight feet from me. They were at least four feet long. Their exposed creamy underbellies gave little hint as to species, but their triangular heads suggested venom.



      They were not within striking distance, so I watched, fascinated. After a few moments, I saw the back of one with a diamond pattern. And a tail with a rattle. Rattlesnakes are usually shy of humans, so this puzzled me. I wondered if they were fighting each other.
​


      But as I watched, their motions seemed more affectionate than combative. They wound around each other, fell back into the grass, rose up again, wound around each other … I smiled softly. "They're making love," I thought. "They're too distracted to notice I'm here."



      I'm not particularly scared of snakes. But I had never felt so warmly toward two rattlesnakes in the wild so close to me.

      Snakes and humans and all sentient beings feel urges that lead to generating life. I don't know what snakes feel, but I felt a commonality with them. It made me smile.
      After a while I moved on. There were lots of butterflies out that day — black ones with white spots. I didn't know their name. But that's fine because they didn't either.​

      I passed one on the ground on the edge of the path. He fluttered his wings without rising in the air — just moved through the dust a few inches.



      I turned back to take a closer look. His wings were dusty and ragged.



      "Near the end of your life cycle," I whispered to him. I wanted to reach down and touch him to see if he could take flight. But I couldn't imagine that a big fleshy finger descending from the sky would be a pleasant experience for a butterfly. So I just observed.

​
      His wings moved slowly with his breathing. Butterflies don't live very long. But from their perspective, they live full lives. From their perspective humans are ancient creatures who live near eternity.


      One day, I, like the butterfly, will be near the end of my cycle. I'm past the middle of mine (probably) and not too near the end (hopefully).


      I wasn't trying to empathize with the butterfly. How could I know what it feels? But I knew that eventually, life will ebb from both of us. In this, we are the same.


      I walked down the path, leaving the butterfly to die in peace.
​
      The urge that starts new life. The ebbing of life. As I gazed at the green woods and meadows around me, I felt touched to be part of it all. My eyes were moist.
      I think Nietzsche, in a rare soft mood, said that suffering is complex but happiness is simple. Walking through the fields, I felt simple. I felt ordinary. I felt blessed.
      One of the lovely things about nature is it really doesn't care. As I sit beside the river, the water, trees, and boulders don't care if I'm happy or sad, quiet or turbulent, joyful or melancholic. The river just flows on by, the trees sway gently in the breeze, and the rock I'm sitting on doesn't budge in one direction or another. Even the snakes and the butterflies don't care. Whoever I am — whatever I am — seems to be just fine. I have no inclination to hide or pretend or posture. It's easy to just be, without even thinking about it.
      When we are just being without thinking about it, we naturally flow out to be with all that's around. For many people, feeling the expanding self is easiest in nature. We feel touched by the ordinary because we are part of it all. We don't even project ourselves onto the other creatures. Nature lets us be what we are. We can let it be what it is. And separation fades.
                         To study the way is to study the self.
                         To study the self is to lose the self.
                         To lose the self is to be enlightened by all things.
                         To be enlightened by all things is to remove the barrier between self and other.

"Be kind to yourself. You are the truth unfolding"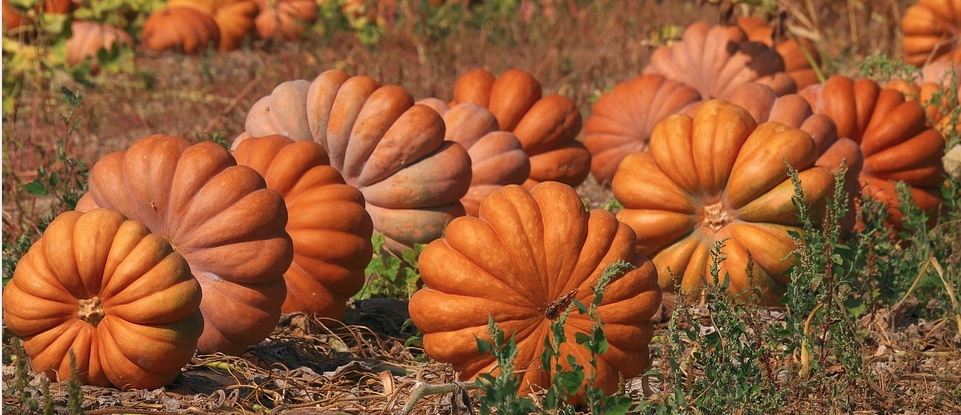 Saṅgha Gatherings, Tuesdays, 6:30-8:30
Our regular Tuesday saṅgha gatherings are open to anyone practicing or wishing to practice using our Buddhist Easing Awake style of meditation. From September through June we have various programs after the 45 minute sitting to illuminate monthly dhamma themes. For more information

click here

. You can find program notes for specific meetings

here

. Please join us. 
Third Sunday peer-led retreats
A sister saṅgha in Yolo county is offering self-guided daylong retreats once a month. Most of the people have trained with me or Bhante Vimalaraṁsi. So the style of meditation is familiar. They don't offer talks or instruction — just time to practice together.

Here's where you can get information or sign up

.
Second Saturdays 8:30 to noon
We meditate for an hour, then explore other ways to deepen our practice, deepen our spiritual lives, and deepen our connections with each other. Note that we don't meet during July and August.

For information and sign-up, click here

.
Monday Evenings, 6:30 to 8:30 pm
This is up and going and will run though mid-November.
Walk in Nature & Meditation
Fourth Saturdays, September through June, 9:00 to 11:00
Meet Lance Ryen in the Effie Yeaw Nature Center parking lot at Ancil Hoffman Park, Carmichael at 9 AM, rain or shine, for a mindful walk on the nature trails and a 45 – 60 minute sitting in the park.  Bring your own chair for the sitting, or Lance will have some extras. For more information, send an

email to Lance

.
Weekend Non-Residential Retreat
This retreat runs from Friday evening to Sunday afternoon with meditators going home each evening. Home hospitality is offered for those coming from out of town. For information and sign-up,

click here

.
Information and sign-up for our annual June retreat at St. Francis Retreat Center in San Juan Bautista,

click here

.