We talk to ourselves a lot. Maybe not out loud in public — we may not be candidates for Thorazine yet. Recently I stumbled into a practice that brought these inner mutterings to a halt — at least for a while. 

     In last month's newsletter I mentioned how the mind filters out 99% of the data that impinges on our systems. It takes the remaining threads of information and weaves them into images and constructs of who we are and what the world is. This is so automatic and habitual that we rarely notice the process itself: "It's just who I am." We identify with parts of it and designate the rest as the world.​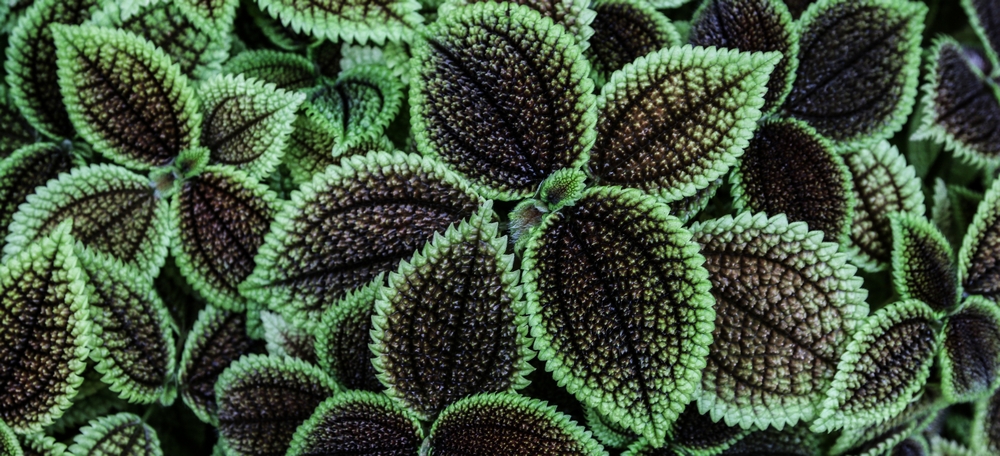 In other words we normally notice the cloth, sometimes we notice a few threads in the cloth, but rarely do we notice how the loom works.


      Last month I also mentioned my experience with a medical condition called "Transient Global Amnesia." During this episode the weaving changed, broke down, or stopped. It didn't feel scary, just odd. It was a gift to see the process so clearly. But it was hard to say more because words like "gift," "weaving," and "process" seemed arbitrary and whimsical. It was clear that language plays a prominent role in how the mind weaves and constructs.
​
| | |
| --- | --- |
|       That was almost two months ago. My mind is back to its old commentaries. But I remain keenly aware of the mental processing itself. When the mind takes off on a jaunt, I ask, "How does this inner speech affect the weaving activity?" Usually the question stops the mind in its tracks, like a secret agent whose cover is blown. Or like a stage actor who forgot his lines and the character he's supposed to play. Only rather than feeling embarrassed, I find myself smiling. | |
      I haven't drawn conclusions. But if you ever feel drawn to ask these questions, I'd love to hear your experience. When you notice a thought pop up, rather than look to the past and ask, "Where did that come from?" look to the present and future and ask lightly, "How does this thought shape images of myself and the world?" 
      This weaving process gives density to our sence of self. I suspect it also affects karma, dependent origination, wellbeing and more. 
​


A new season of programming for the Tuesday saṅgha meetings begins on September 4 with a sitting and an ingathering celebration led by Doug and the Easing Awake Board. The new Program Committee (Mike Martin, Karin Richardson, Becky Ryen, Joan Shepard, and Erika Kraft) has assembled an exciting fall schedule shaped around the 3 Essential Practices (3 Ennobling Truths) led by saṅgha members and guest speakers.  The schedule will be ready for posting and distribution shortly.  We look forward to seeing you at saṅgha!  
Administrative Coordinator


A generous yogi has offered to pay a part-time salary for a someone to help with volunteer and administrative coordination. We're so grateful for the donation!
The Board has been putting together a job description and will be looking for someone soon. If you are interested, let us know. Otherwise, stay tuned and we will let you know how this develops.
Special Events
​

Summer Saṅgha Gatherings, Tuesdays, 6:30-8:30, 
Over the summer, we meet for 45 minutes of meditation. There is no formal program planned for after the sitting, but usually people like to stay for informal discussion and sharing about the practice. For more information

click here

. Please join us.
Saṅgha Gatherings, Tuesdays, 6:30-8:30, 
Our regular Tuesday saṅgha gatherings are open to anyone practicing or wishing to practice using our Buddhist Easing Awake style of meditation. From September through June we have various programs after the 45 minute sitting. For more information

click here

. You can find program notes for specific meetings

here

. Please join us.
Third Sunday peer-led retreats
A new sister saṅgha in Yolo county is offering self-guided daylong retreats once a month. Most of the people have trained with me or Bhante Vimalaraṁsi. So the style of meditation is familiar. They don't offer talks or instruction — just time to practice together.

Here's where you can get information or sign up

.
Doug will lead this daylong retreat hosted by the Sierra Insight Saṅgha in Placerville. It will emphasize non-dual awareness and meditation practice. The retreat is full.
Second Saturdays 8:30 to noon, September through June
We meditate for an hour, then explore other ways to deepen our practice, deepen our spiritual lives, and deepen our connections with each other. Note that we don't meet during July and August.

For information and signup, click here

.
Meditation Class
Monday Evenings, 6:30 to 8:30 pm, September 17th through November 12th
The class will be taught by Doug with help from Jamie Gutheil and Maureen Sullivan at the Unitarian Universalist Society, 2425 Sierra Blvd, Sacramento.

For information and signup, click here

.
Walk in Nature & Meditation, 
Last Saturdays, September through June, 9:00 to 11:00.
We meet with Lance Ryen at the Effie Yeaw Nature Center, 2850 San Lorenzo Way, Carmichael, CA 95608. Note that we don't meet over the summer. For more information, send an

email to Lance

.
September 29, 8:30 am to 4:30 pm
Roseville Sitting Group, 214 Judah Street, Roseville
A day of sitting and walking meditation for new and experienced meditators. For information and signup

click here

.
Weekend Non-Residential Retreat
This retreat runs from Friday evening to Sunday afternoon with meditators going home each evening. Home hospitality is offered for those coming from out of town. For information and sign up,

click here

.
More details to come.
​
Annual Nine-Day Retreat
Information about and early registration for our annual June retreat at St. Francis Retreat Center in San Juan Bautista will be on-line soon.
​
Chris Lawyer was a parolee who attended the saṅgha for a while and was interested in becoming part of it. We did a fair amount of work to make this possible. Unfortunately, he was found to have violated some technical provisions of his probation and has been sent back to jail in Colorado. We wish him well and thought you'd like to know.