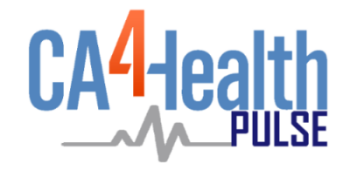 ---
ENACT DAY 2018 
On April 18th, partners and allies from across California came together in Sacramento to network and learn about how to engage in advocacy in support of Food Equity, Criminal Justice Reform, Housing, Water and Beverage Equity and Health Equity Regardless of Immigration Status. We were joined by Sen. Wiener and staff from Sen. Skinner's office, were inspired by the words of youth poet Samuel Getachew, and heard from leaders working to create equitable communities across the state. 

| | |
| --- | --- |
| C​A4Health members of all ages attended, including CA4Health scholarship recipients with the UC San Diego Youth Advisory Council (YAC, pictured above). Deka, a youth leader with YAC, spoke to ENACT participants about the importance of food justice for working immigrant families. Other CA4Health partners included students from the Center for Healthy Communities with CSU Chico. Student Lorinda Sasan (pictured, right) shared that "it was fascinating to learn about bills that were relevant to me as a college student. I feel more empowered to be involved now."  | |
​
We left ENACT Day 2018 feeling inspired and encouraged by all the work that organizations and community leaders who added their voices to the movement for health equity this year! 
ENACT Day is hosted collaboratively by: The American Heart Association, Berkeley Food Institute, CA4Health, California Food Policy Advocates, California Public Interest Research Group, California State University – Chico's Center for Healthy Communities, Community Partners, Public Health Advocates, Public Health Institute, The Sacramento Food Policy Council and others!
---
Stay up to date with CA4Health Advocacy Opportunities and Priorities: 
visit our updated advocacy webpage 
HERE
. Find the full list of our advocacy priorities, resources, and more!
Interested in meeting with your representatives during Summer Recess?
 This summer, your state and federal representatives will be working in their home districts during their summer recesses. This is a great opportunity to meet with them and attend local events to ensure they understand your community priorities. Connect with CA4Health for support with scheduling visits, connecting with other allies, and preparing to be heard this summer! Indicate your interest by completing 
this google form
.
---
CA4Health at the Equity Summit 2018

CA4Health went to PolicyLink's

Equity Summit 2018: Our Power. Our Future. Our Nation

with a 15 person delegation. With around 4,000 total people in attendance, the Summit encouraged all of us to sustain our equity pursuits by continuing to push forward, employing new strategies, expanding our understandings of communities and power structures, and seeking to utilize areas of common interests 

to broaden our coalitions and 
​
strengthen solidarity. We all heard the call to use our radical imagination to get where we want to go, to tell complete stories in order to form more complete solutions, and to examine whether or not what we are doing is worthy  in this moment and addresses the needs of the most vulnerable among us. We left Chicago reminded and energized that the time was now to strive towards equitable changes on a local, regional, and statewide level. CA4Health is actively channeling the energy and insights from the Summit by convening delegates and others to continue the dialogue and explore what a cross-sectional group of people in California can collectively act upon realize the vision of a just, fair, and inclusive society for all!
---
CA4Health Perspectives Call
​

Earlier this month, CA4Health hosted its first virtual meet-up opportunity--

CA4Health Perspectives . These events are designed to provide an inviting forum for members across sectors and interests to share, learn, and collaborate around identified areas of interest to the CA4Health community. The next call will focus on Policy and Advocacy issues related to CA4Health's priority areas  and upcoming opportunities to take action this summer. Join us on June 4 at 10:00am by signing up HERE.
---
School Success: An Opportunity for Population Health Action – A Workshop

When:June 14, 2018 (8:15 AM Pacific)

Where: California Endowment Oakland Conference Center (Laurel Room) • 2000 Franklin Street, Oakland, California 94612

The Roundtable on Population Health Improvement will hold a one-day public workshop at the California Endowment Oakland Conference Center focused on aspects of pre-K through 12th grade education metrics that are relevant and potentially useful to the health sector, given the recognition of education as a key influence on health outcomes and community well-being

.

Learn more HERE.
---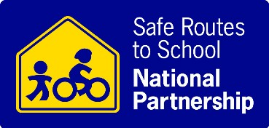 Engaging Students with Disabilities in Safe Routes to School Webinar
Tue, Jun 19, 2018 10:00 AM - 11:00 AM 
Equity is a core principal of Safe Routes to School. How do we best ensure all types of walkers, riders, and rollers are provided access through Safe Routes to School? Please join the Safe Routes to School National Partnership as they discuss language, policy, and practice that engages students of all ability levels in your program. Come ready to learn about resources available to support practitioners working towards the inclusion of
students with disabilities in Safe Routes to School.

Register HERE.
---
ROI Calculator for Partnerships to Address the Social Determinants of Health
The calculator is designed to assist community-based organizations and their medical partners in creating mutually advantageous financial arrangements for funding the delivery of social services to high-need, high-cost (HNHC) populations. These populations, which account for a disproportionately large share of health care expenditures, often have clinically complex conditions, cognitive or physical limitations, and/or behavioral health problems. These complex care populations are likely to benefit most from a holistic model of care that addresses the social determinants of health. Learn more HERE.
---
Join CPEHN's Voices for Change Conference on September 12!
CPEHN's biennial Voices for Change Conference comes at a critical moment for communities of color and the health equity movement.

In recent years, we have seen constant attacks against the health and well-being of our communities. As we head into the mid-term elections, the stakes are even higher. This year's conference, Mobilizing for Health Equity, will bring together community members, advocates, and policymakers to strategize about how to mobilize our networks to fight for health equity. 

The future of our health depends on our collective Voices for Change! We hope you will join us.

What:        CPEHN Voices for Change: Mobilizing for Health Equity Conference
When:       September 12, 2018 (9:00am – 5:00pm)
Where:      The California Endowment: 1000 Alameda St., Los Angeles, CA 90012

Registration and more information will be available in June 2018. 


---

CA4Health, a Public Health Institute Program, made possible
with funding from The California Endowment