Tuesday, February 6th, 2018


Congregational Meeting, Sunday, February 11th, Following Worship
Please remember we have a brief congregational meeting immediately following worship on Sunday to elect Trustee(s) to the Board of Trustees. Thanks for being present in affirming nominations to this important leadersersihip role in the life of our congregation.
Hospitality and Talk Back to Follow
​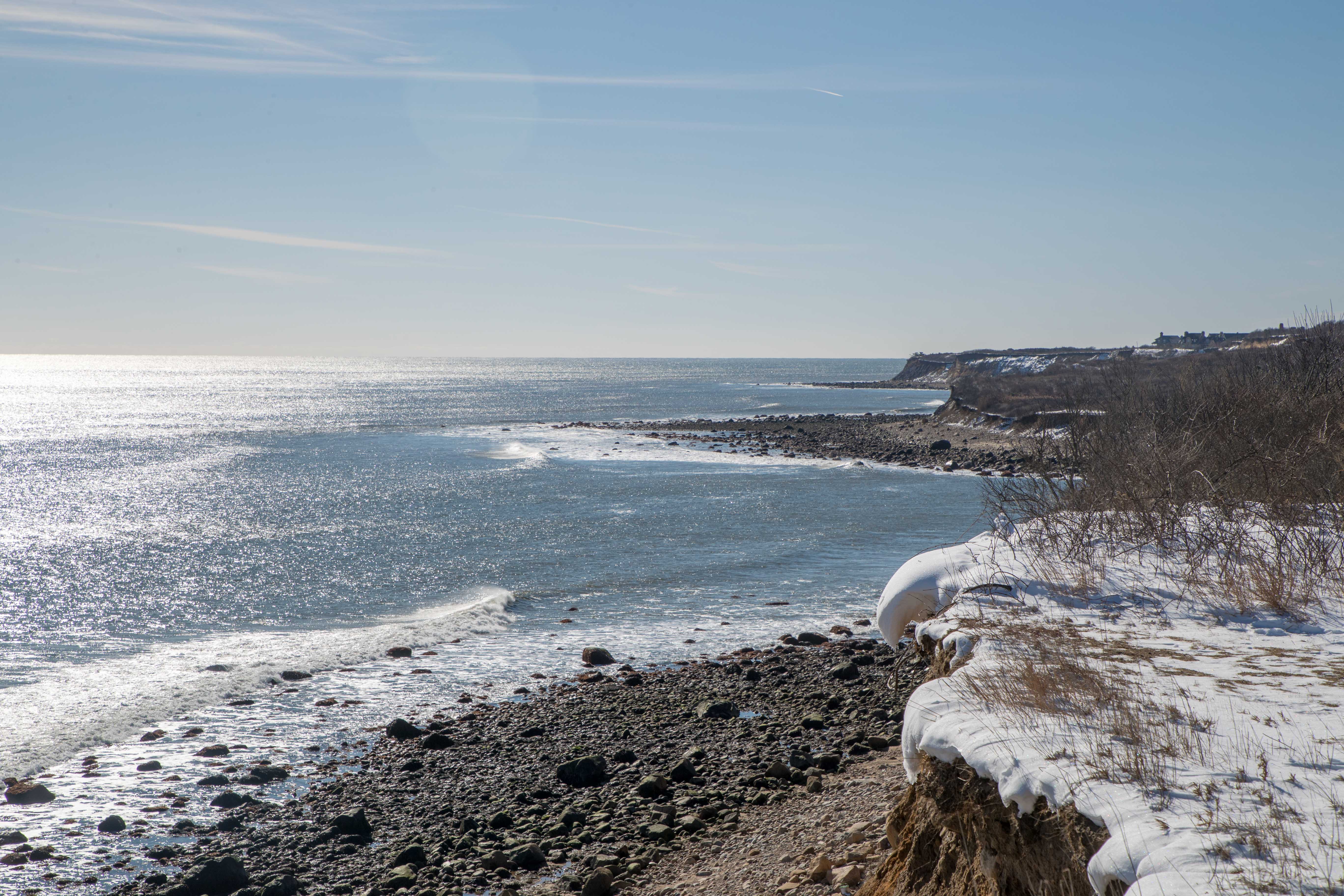 :
Dear Friends, 
Las Wednesday, I drove out to Camp Hero at Montauk Point. With camera in hand, this is one of several stunning photos that required me to do little more that "point and shoot," while maybe getting a little too close to the edge! Something we all seem to do! In the midst of the quiet and the natural beauty, I am often aware of a serenity that draws me to such places. 
On Sunday, February 11, we will consider Mark's gospel that tells us the story of the Transfiguration of Jesus. You can read the texts below or look it up in your bible or online: Mark 9:2-10. In this narrative, Mark describes Jesus' clothes as dazzling white; in the same story, Matthew says that Jesus' face "shone brighter than the sun."
As beautiful as the shore scene at Camp here may be to you, as brightly as it sparkles to me, these evangelists goes out of their way to describe something beyond the brightness of the sun -- that is, beyond what we know, however "beautiful" we may know, well, anything.
Transfiguration. What transfigures us? What changes our appearance to others or others' appearance to us? What is it that flows from our inner spirit out in the world around us that transforms and dazzles the world as it transfigures the way we see and are seen? These thoughts and more between now and Sunday, along with this:
That phone call to someone you think needs a call; the hospital visit; the food for the pantry; the smile toward a stranger; a prayer for someone for whom we hold a resentment; the door that is held for someone behind us; the care for others in our lives, all these and more, if they come from a place of compassion and love  ❤️ can transfigure, transform and transfix in ways we'd never imagine. No camera or lens required, just a bit of focus.
Love,
Ray
PS!
By the way, if you can, be sure to see
Shannon Conrad
and
Sam Lent
in the Bayport-BluePoint Production of "The Wizard of Oz" February 8, 9, and 10! Good luck Shannon and Sam and all the cast and crew!
View the Flyer
---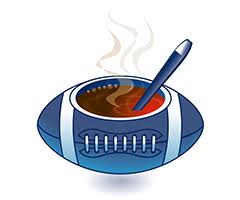 "Souper Bowl of Caring" Luncheon
​Fundraiser for Sharing a Meal
​Our Souper Bowl of Caring was overflowing at our luncheon last Sunday.
The food was delicious, there was wonderful fellowship and together we raised $793 for Sharing a Meal soup kitchen. Thank you to all who attended, who donated so generously
​and to everyone whose contributions made the luncheon such a great success.
---
Birthday Wishes!!

February 10th
Pat Mahar
Bob Pierce
Tom Wolf
---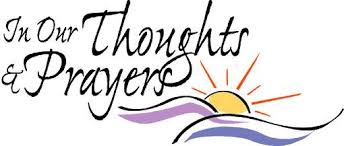 Healing and gratitude for Jeanne Newcombe, home and doing well following neck surgery today.
For Ann B. Walker who will have surgery next week to replace her aorta valve. We just found out about this earlier today and will share more information. Ann is currently at Good Samaritan and welcomes visitors for brief visits or phone calls.
Holding Fran and Ron Bergmann close as they both prepare for medical procedures next week.
Healing for Scott Lent.
For the family of Pat Mahar's cousin, Mary Ann Garges, who passed away on Friday, February 4th.
Holding Sam and his family in your prayers, as they remember his great grandmother who passed away last weelk.

Condolence for the family of Mildred Barnhardt.

For Nancy undergoing chemotherapy.
Strength and healing for Jenna Lund-Murphy as she undergoes continues chemotherapy. 
For the Bergmann's daughter, Marie, safely returned from volunteer work on Puerto Rico.
For Sol Rosario, returning to Puerto Rico.
Our friend Ruth Smith - all recovered from pneumonia!
For all those living in fear and uncertainty because of immigration issues...particularly those detained by ICE agents.
Laura, Karen and Hank Maust's granddaughter recovering from an head trauma accident.
Karen Maust's brother, Steven Rant, who underwent valve replacement surgery recently. All indications are that the surgery went well. 
Karen Maust's sister, Marilyn, as she continues chemotherapy treatment.
Janie Spahr, recovering from surgery in San Francisco, CA
The mission of our troops serving in Southwest Asia is successful. Prayers for their safety.
Paul Lanchantin who continues to heal.
Susan Ryan's sister-in-law, Celia and her brother, Steven and their children, Christopher and Stephanie as Celia undergoes surgeries this week.
​For warmth for those who lack shelter for the cold nights.
---

The church is once again sponsoring a show at the Noel Ruiz theater in Oakdale.  Ragtime is a well known and very popular musical.  The show will be on Friday, March 23. The ticket price is only  $32, and includes an hour of wine and cheese before the 8:00 show.  Tickets will be on sale each Sunday during coffee hour. If you pay by check,  please make the check payable to the church.  Ticket sales end MARCH 8.   If you want to contact me for info or to order tickets, call 631-472-0398 or tomw55@aol.com. Thanks, 
Tom Wolf
---
Youth Group & Family Night
2018 Kick-off!

Friday, February 16, 2018
In the Vestry
6:30 PM

Special Program being designed! 
Save the Date! More to come!

Pizza, Refreshments



---
Sunday, February 11th Stewards
​
Liturgist ~ Mike Jayne
Music Director ~ James Higgins
Greeter/Ushers ~ Kathy Leis and Sue Lanchantin
Projectionist ~ Casey Cunningham
Projection Slides ~ Kimberley Reiser
Hospitality ~ Christa Dowling
Building Close ~ Kathy Leis
Please Click

Here

to Sign Up for this weekend and future dates!
​http://http://signup.com/go/JKtNybz
Sunday Stewards Needed!!
Please call Heather in the office if you need help
with the new online Sign Up tool 
here
631-589-1519  
Everyone can sign up. We will help you know what to do!
---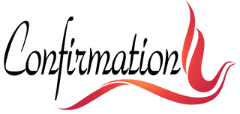 Confirmation Class has been scheduled for September 2018 - June 2019
and will follow the 2018-2019 Sayville Public School Year Calendar.
Please share with
Ray
anyone you think would be interested in joining this class. While the earliest age for attendance is thirteen, it has a lot to do with the individual and where they are in their interest and development. More to come!

​eChimestv.com!
Have you watched our worship online? Karl has! And so have many others. Because of the generosity of many, including Priscilla Knapp and a grant in honor of her brother Kim Swezey, we have been broadcasting our worship since September 10, 2017. You can watch live or afterwards by following this link: 
www.echimestv.com
You do not need to subscribe, but if you do, you will get notices each week of the telecasts by email. It's a great way not to miss a telecast and have it to watch at a later time. Otherwise, just follow the link and explore! And send you ideas and suggestions on how we can improve the station! Spread the word!
Can you help?
You are invited to share in the ministry and mission of our church by:​
signing up for leadership responsibilities on Sunday
continuing to provide food in support of Sayville Food Pantry
volunteering to run our slides and video each Sunday
joining the choir
leading a children's message
volunteering for Sharing a Meal
participate in our Prayer Shawl Group
attend Bible Jam...
And there are more ways your help would be welcome. Looking for a chance to become involved and serve? Just let me know! I'm happy to help! :)
---

Calendar
Wednesday, February 7th at 6:00 PM Choir Practice
Thursday, February 8th at 10:00 AM – 12:00 PM Prayer Shawl Ministry
Thursday, February 8th at 12:15 PM – 1:15 PM Seniors Exercise
Sunday, February 11th - Congregational Meeting immediately following worship.
​Monday, February 12th at 11:45 AM - Bible Talk in the Vestry
Monday, February 12th at 7:00 PM - Elders Meeting in the Vestry
Tuesday, February 13th at 7:00 PM - Bible Talk in the Vestry
Wednesday, February 14th at 6:00 PM Choir Practice
Ash Wednesday, February 14th at 7:30 PM Imposition of Ashes
​Thursday, February 15th at 10:00 AM – 12:00 PM Prayer Shawl Ministry
Thursday, February 15th 12:15 PM – 1:15 PM Seniors Exercise
Friday, February 16th 6:30 PM - Youth Group 2018 Kick-off! in the Vestry
Monday, February 19th at 7:00 PM - Trustees Meeting in the Vestry

Weekly Events
-        Bible Talks! in the Vestry - Mondays at 11:45 AM & Tuesdays at 7:00 PM.
-        Having Friends Inn in Fellowship Hall – Mon. through Thurs. at 5:30 PM
-        NA Meetings in Fellowship Hall – Mon. at 7:30 PM; Sat. at 11:00 – 1:00 PM
-        SCA Meetings in Fellowship Hall – Wed. at 7:30 PM
-        Nar-Anon Meetings in Fellowship Hall – Thurs. at 6:45 PM
-        Prayer Shawl Ministry in the Vestry – Thurs. at 10:00 AM
-        Senior Exercise in the Vestry – Tues. at 9:00 AM & Thurs. at 12:15 PM
​
---
eChimes Podcast for January 09, 2018
Living in the shadows of suicide
Thoughts following Sunday's Joys & Concerns
​ and reports of another person lost to suicide.
Click here for podcast
---

Preview of February 11th Worship

Meditation:     Dante's Inferno           Canto IV v. 1-4
 
                        Breaking the deep sleep that filled my head,
                           A heavy clap of thunder startled me up
                           As though by force; with rested eyes I stood
 
                        Peering to find where I was –
 
Call to Worship:          from "Write Some New Agenda" by Joseph H. Gilmore
            One:    The God of hope,
                        the God of reconciliation,
                        the God of past promises,
                        the God who makes all things new,
                        is here, with us.
 
            All:       We pray to be ready for the vision and presence
                        of God in each other and this world.
                        We ask for the eyes to see the call of the heart
                        that speaks with your still, quiet unmistakable voice.
 
                        Lead us with Love in this worship time together. Amen.
 
 
Unison Prayer:            from "Come Now, O Prince of Peace"            (v. 3)
                                    by Geon-yong Lee; 1947, Pyongannam-do
 
O God, you love justice and you establish peace on earth. We bring before you the disunity of today's world; the absurd violence and the many wars, which are breaking the courage of the peoples of the world; militarism and the armaments race, which are threatening life on the planet; human greed and injustice, which breed hatred and strife. Send your Spirit and renew the face of the earth; teach us to be compassionate toward the whole human family. Strengthen the will of all those who fight for justice and peace; lead all nations into the path of peace and give us the peace which the world cannot give.
 
First Reading: Psalm 50: 1-6   from "Psalms for Praying" by Nan C. Merrill
            The Beloved, through the energy of Love,
                                    Brought forth the world.
            From the rising to the setting sun,
                        Love radiates out to all the nations
                                    Perfect in beauty.
           
            The Beloved has come and will not
                                    keep silence; for
                        Divine Love is a consuming Fire,
                        calling forth heaven and earth
                                    to the judgment of all peoples:
 
            "Gather around, my loyal friends,
                        all who by repentance and recompense
                                    follow the Inner Way."
 
            The universe forever proclaims justice,
            And, the Beloved's Indwelling Presence
                        guides those who hear with their heart's ear."
 
Gospel Reading: Mark 9:2-9   (Inclusive Bible)
 
Six days after that, Jesus took Peter and James and John and led them up a high mountain where they could be alone.
 
And there Jesus was transfigured before their eyes; the clothes Jesus wore became dazzling white—whiter than any earthly bleach could make them.
 
Elijah appeared to them, as did Moses, and the two were talking with Jesus. Then Peter spoke to Jesus. "Rabbi, he said, "how wonderful it is for us to be here! Let us make three shelters—one for you, one for Moses and one for Elijah!" Peter did not know what he was saying, so overcome were they all with awe.
 
Then a cloud formed, overshadowing them; and there came a voice out of the cloud: "This is my Beloved, my Own; listen to this One." Then suddenly, when they looked around, they saw no one with them anymore – only Jesus.
 
As they were coming down from the mountain, Jesus gave them orders not to tell anyone what they had seen until after the Promised One had risen from the dead.


Stop & Shop Cards 

are available at coffee hour each week.

 

They make great gifts and are great way to purchase your groceries

while supporting Sayville Congregational United Church of Christ.

Newsletters

:

Are you receiving our weekly newsletters:  

eChimes

 and 

Justice Chimes

 Newsletters? Let us know: 

ray@sayvilleucc.org.

​Visit our website for more information. at www.sayvilleucc.org

. Do you need these in print?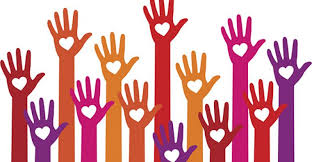 United Church of Christ congregations pays its own bills, hires its own staff, and maintains its own facilities from the voluntary gifts of members and friends. Donations are accepted in the basket on Sundays, as well as through our online giving program or through direct payments. Please call Heather in the office to answer any questions you may have about how we can best to accommodate your gifts.  And, please consider buying Stop & Shop Gift Cards to support the church. Available at coffee hour each week, a portion of their cost goes to Sayville Congregational United Church of Christ.
Please let us know if anything is incorrect or needs to be edited. Thanks!
---

Message from Our Moderator Gail Kieser
As promised at our Annual Meeting in December, I will keep you updated on what has transpired at all of our monthly meetings with a brief synopsis. If you have any questions or concerns please ask me or any Deacon Trustee or Elder and we will be happy to address them. 

​
Moderator's Elder's and Full Board of Deacon's Meeting Synopsis, Monday, January 22, 2018
The Elder's meeting was held Monday, January 22 at 6:30 followed by the Full Board meeting at 7:30. This is not our normal pattern but as I said in my last message, it was necessary to reschedule the Elder's meeting this month and to hold it before the Full Board meeting.
The Elders, responsible for worship in conjunction with Ray, planned for this Lenten season beginning Ash Wednesday, February 14 at 7:30 pm with the Imposition of Ashes and ending on Easter Sunday, April 1 with our much loved sunrise service on the bay, followed by a pancake breakfast and then our traditional 10:00 am communion service. The Seven Sunday's will all be communion Sunday's. Our Maundy Thursday service will be a traditional tennebrae service ending with the darkening of the church in preparation for Good Friday when the church will be open from 12 noon to 3 PM for those wishing to pray or meditate. There will be no formal service on Good Friday.
For those of you who like to plan ahead a confirmation class will commence in September 2018 and be open to those Middle and High School students who wish to receive Confirmation whether church members or not. It will be held online and in person following an academic year calendar with confirmation in June 2019. Know anyone that might be interested? Spread the word. Christmas Eve 2018 falls on a Monday. The family service will be held at 5pm followed by Lessons and Carols at 11pm AND yes we are going to have another much loved Victorian Tea in 2018, November 30, December 1 and 2. Thank you to the hard working committee and volunteers for their willingness to do it once again.
Our youth had several activities together during the fall, stemming from the refugee program, and have expressed a desire for a "Youth Group". Many of you may have fond memories of such a group and how important it was to you in your formative teenage years. The next youth activity is scheduled for Friday, February 16th at 6:30 details to be announced soon. If anyone would like to help or get involved in the activities of our newly forming youth group please let Ray know. 
Tech update:  Our services can be found on our internet websites 
eChimes.org
 and 
eChimesTV.org
. Missed church, you can find the service there, wanted to hear that sermon or reading again, you can find them there, loved that hymn or song, you can find it there. Please note when you are either at church or watching on the internet that all of the music for each service follows the theme of the readings and the sermon. Special thanks to the Music Selection Committee, James and Ray for their cooperative effort in making this happen for us.
Since our full board is made up of the Board of Trustees, dealing with the financial and property issues or secular issues, and the Board of Elders, dealing with spiritual issues, there is often an overlap and exchange of information. For example, tech information is updated at each meeting. The treasurer's report presented tonight was the same as that presented to the Trustees last week and to you in the Trustees synopsis with the additional information that the accounting system is being updated with the help of Charlene Apsel from the Parish Resource Center. This update will provide us with an easier more functional program for accounting and posting purposes streamlining the process and making both Karen's and Heather's job easier.
Because this was our first joint meeting this year we discussed some goals and changes that we would like to work on in 2018. Creating an accurate, updated directory, updating all personal contact information for those that join us in any capacity in case of emergency, mapping the congregation into Caring Zones so that no one would be forgotten or left out, the possibility of Emmanuel once again gracing our chancel and sanctuary, more musicians at worship, forming a youth group, and increasing membership by spreading the word and letting others  know who and what we are ; similar to "build it and they will come".
We discussed having speakers such as Robert Chase, the author of Beyond the Comma, a book on presenting gun violence as a public health issue, and opening the presentations to the wider community. We want to continue our role in community outreach and education of issues that affect us all regardless of our religious affiliation or background or practices but just as human beings. We hope to have several opportunities for education and discussion of common issues in the coming year. Any topics you would like or people you would like to hear from, let us know.
We discussed the much needed formation of a Constitutional Revision Committee. The committee will consist of, the Pastor, the Moderator, one Elder, one Trustee, and two congregants. The Elders and Trustees will each submit their representative after their February meeting. The congregation will select their representatives by vote. If you would like to serve on this committee, or submit the name of someone you would like to represent the congregation, please forward this information to me at 
moderator@sayvilleucc.org
. I will prepare a slate to be voted on Sunday, February 25 immediately after church. Copies of both the profile and Constitution can be found at 
www.sayvilleucc.org
The Board will be attending an Enneagram Workshop this Friday and Saturday, presented by our friend and neighbor Will Donovan. The Enneagram is a tool for personal and collective transformation which fosters greater understanding through a universal language that transcends gender, religion, nationality and culture. More simply put, each personality type has a different pattern of thinking, feeling and acting that comes from a deeper inner motivation and worldview. If we understand this and come to see where each of us works from, or how we process information, or deal with differing opinions, or controversy it becomes easier to interact as a group sharing ideas, learning from each other while striving to reach a common goal. I will let you know how it goes.
I am optimistic that as we begin working together for another year with lofty goals and plans that we will, as a congregation, reach those goals as we continue to care for each other and spread the message of love to all that we meet and whose lives we touch. May it be so.
Gail
Trustees Meeting Monday, January 15, 2018
The meeting was opened with prayer followed by approval of the agenda and minutes of the last meeting. The treasurers report shows that we are in a good position to begin the new year with tithes and offerings 9.6% over what was budgeted for 2017, which provides us with a carryover. This carryover is fortuitous because the caretaker's apartment is in desperate need of updating, including the bathroom, all carpeting, and minor repairs to the kitchen before complete repainting.  Two detailed bids for the bathroom update were reviewed and the lower bid was accepted and approved.
The Trustee's voted to add $10,000 from the carryover to the approved 2018 budget to facilitate updating the apartment and preparing it for our new caretaker Laura Weyant. This transfer allows us to maintain the $15,000 budgeted in our capital budget for other much needed repairs to other parts of our property and the parsonage. We are thankful that Laura has been working since December, while not yet living in the apartment, so that the necessary repairs and updates can be made. I hope you have noticed what a great job Laura has been doing both inside and out and that if you see her you take a moment to introduce yourself, say hello, welcome and thank her. 
Our new relationship with Sharing A Meal, better known as SAM, is working nicely. SAM has asked permission to replace the kitchen floor in Fellowship Hall which has been down since before 1985. They have provided us with a sample for approval, will be responsible for getting the work done and will assume most of the expense. They have asked us to share in the expense, as we are able, and we are waiting for estimates before financial approval. We are happy to work with them to get this also, much needed upgrade, completed.
In other maintenance areas you will be happy to know (and hear) that the alarm system has been repaired so there will no longer be any unnecessary beeping. Also, the new projectors, purchased within the live streaming budget,  which will provide for clearer and easier to read slides in the sanctuary, will be installed within the next few weeks. 
The Trustees have approved the use of the property by an Indie film company on Thursday, January 25, to shoot scenes for a film that deals with depression and suicide. The film is the project of a young man, who at 8 years old, discovered that his father, a NYC Police Officer, had committed suicide after bouts of depression. The company found our church while researching sites on the Internet and, after reading about our interest in suicide prevention, contacted Ray to explore the possibility of using our site. We may even get to see Ray with a small part in this worthwhile, timely film. I will keep you updated on this :)
I know how much we all enjoyed our last CM Performing Arts fundraiser and Tom is looking into arranging another for the end of February for us to see Rag Time. More information to follow. Look for it.
Since this is my first "Board" synopsis let me know if you found it informational and helpful. I will provide a synopsis for Elders, Trustees and Full Board meetings. Elders meet the second Monday of every month, Trustees, every third Monday and the Full Board on the fourth Monday quarterly, beginning in January. Some months, such as this one, weeks are changed to accommodate holidays or Ray's schedule, but the meetings are always held on Monday. The Elders meeting will be held next week, the 22nd, with the Full Board immediately following it. There will be a synopsis of both in the following e Chimes.
Happy 2018 and I look forward to keeping you updated on Board activities, discussions and decisions.
Gail
​