​Sayville Congregational United Church of Christ
131 Middle Road, Sayville, NY 11782-3158
631-589-1519; www.sayvilleucc.org
​Ray Bagnuolo, Pastor; 631-827-8611; ray@sayvilleucc.org 
Email Heather Corcoran, Editor
eChimes for Tuesday, June 20 - Monday, June 26, 2017
Office Hours
Regular Hours: Monday – Thursday, 10 AM – 2 PM
Summer Hours: Monday, June 26 - Thursday, September 10
Monday - Thursday for 9:00 AM - 1:00 PM
Office Will Be ClosedThis Thursday, June 22nd
Tuesday, July 4th
Week of August 19 - 25th
​
Call Ray for emergencies or outside office hours at 631-827-8611
Bible Talk Continues on Mondays and Tuesdays
Mondays at 11:45 AM; Tuesdays at 7:00 PM in the Vestry
All are welcome!
---
June/July Elders & Trustees Meetings

  Monday                 June 19        7:00 PM       Trustees Meeting
  Monday                 July  10         7:00 PM       Elders Meeting
  Monday                 July  17         7:00 PM       Trustees Meeting
  Monday                 July   24        7:00 PM       Full Board Meeting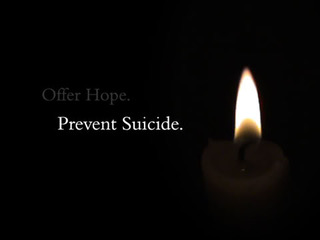 ​​From Pastor Ray

Whether you are traveling over these next several weeks or enjoying our Long Island communities, please remember each other in your thoughts and prayers and stay in touch! Otherwise, we will miss you! :-)
As a reminder, worship on Sundays continue at 10:00 AM, and we look forward to seeing you and all the visitors who find their way to us at this time of the year! 
We publish our eChimes each week and invite you to send in any information or announcements you would like to share to Heather. eChimes goes to press at noon on Tuesdays, so any time before 10AM Tuesdays will make it in this weekly newsletter.
If you do visit Facebook, please "Like" our page and we also welcome your "review." Many folks look to Facebook for information about communities of faith, and your comments may help someone to choose to visit us, as they follow their spiritual journey.
On all our media this week, you will notice that our header for each site lifts up the tragedy, concerns and challenges of suicide and self-harming behaviors. On www.sayvilleucc.org you will find a link to resources that may be of help to you and others. We also welcome your input on other resources or organizations that you know of for us to share. We especially welcome any ideas you have about ways we can become more involved in doing what we can from preventing the next person who might be considering harming themselves or taking their life. We continue to hold in our prayers all those rocked by this tragedy in their families, friends, community or in their own personal experiences. We are always ready to do more. Just let us know how you think we can help.
However, if you or someone you know is in danger - please make your first call to 911. Please.
The needs of our families, friends and community are unparalleled compared to any time I know. We see work to be done at every turn, which  makes it so important to remember all we do — as we seek ways to do a bit more. As overwhelming as it all may seem at times, kindness and goodness, generosity and a loving spirit abundantly surround us! I start my day, each day, tapping into that truth and doing my best to carry it forward with you and all we meet.
I am always happy to hear from you and invite you to let someone know you are thinking of them with a call or visit. One person to another…
Ray


(914)217-4173

Prayer Requests... Let us pray...
I pray for the safe return on our troops serving in Southwest Asia.

~ Ron Bergmann

In memory of Wilbur Hicks and Gilbert Tisman
Prayers for Julia who is awaiting a liver transplant.
Thank you for many travel mercies. ~ Beatrice Buxton
Prayers for Heather Corcoran and family as they said good-bye to their sweet and wonderful 12 year old Golden Retriever, Jake, last Saturday. 
Prayers for Susan Ryan's sister-in-law, Celia Muller, receiving chemotherapy for several cancer outbreaks.
Prayers for the family of Jason Cooper, killed in an accident this week.  For his wife and 3 children and most especially for his mom who has now lost a husband, 2 sons and a grandson.
I pray for the safety of those in uniform serving in Southwest Asia.

~ Ron Bergmann

Prayers for continued healing for Mike Fallacara, Karl Hasselriis, and Kari Kaczmarek
Prayers for Diane Nowicki and her family in the loss of her brother
Prayers for Sean Cameron and his family in the loss of his grandfather

Prayers for the family of Norman Dietz, who recently passed and

is a friend and neighbor of

Linda and Walter David

Prayers for the safe return on our troops serving in Southwest Asia ~ Ron Bergmann.

Prayers for our grandchildren: Ryan, Breann, Vern, Megan and Sage

Prayers for all who have lost loved ones through war.

Prayers for peace in the world, all the world.

Prayers for Jamir and his family.

Prayers of healing for Helen Maloney who continues her recovery, now at home.

Please pray for Karen Maust's sister, Marilyn, as she continues treatment for lung cancer.

Prayers for all immigrants facing deportation.

Prayers for displaced children in the world.

Prayers for the United States of America and the path before us. 
---
Join us this Sunday after worship for our
Congregational Luncheon
Hosted by
Lorraine Severin, Roberta Smith, Pat Mahar, Elise Cesare,
Kari Kaczmarek, Gail Heyse and Gail Kieser

All are welcome!

---
---
One Community: Many Voices
A Musical Workshop on Diviersity
See more below....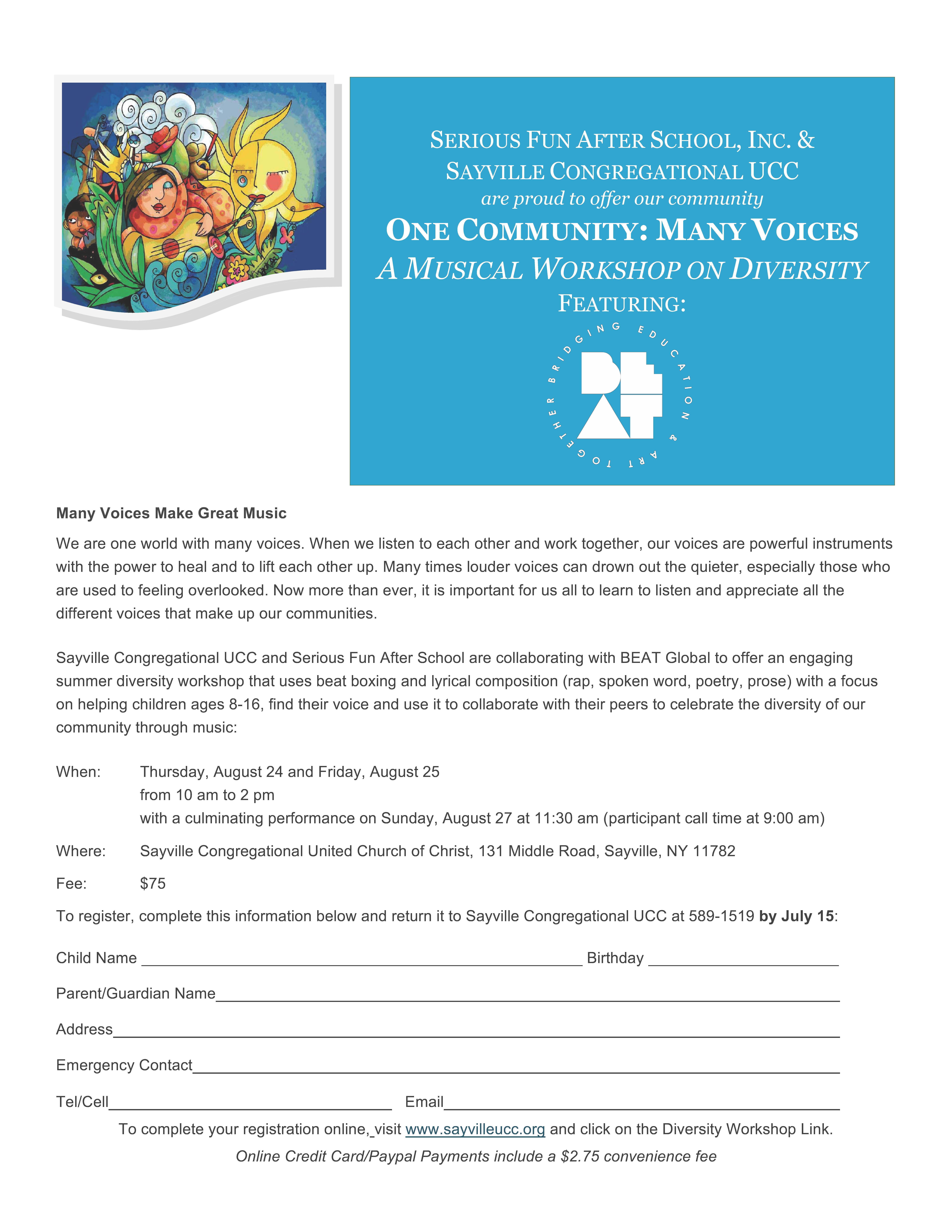 ---
Justice Chimes Announcements
Refugee Action Committee Invites You to a Pot Luck Dinner
Wednesday, June 28


You are invited to a pot-luck supper on June 28, 2017 at 6pm in the church vestry, to dine with the Pakistani refugee family that we have learned so much about in our previous forums.

Members of the family:  Eshan(Dad), Saima(Mom) and their children, Emon(12), Emtanban(9) and Areba(7) will be joining us, adding their ethnic dish to those we hope you will bring, making it a gathering of hearts and foods across cultural tables! 
The Committee asks that you bring a dish of significance for your family and be willng to share a story about it.

We look forward to breaking bread with you.  If you have any questions, just call Connie at 631-766-4724.
---
Jen's Activation Checklist  
Click Here
Ready to Resist
Videos from www.moveon.org can be viewed on
demand here.
Show Up Long Island's
Facebook Page
---
Accompaniment Ministry Opportunities
Members and friends of our congregation continue to accompany individuals appearing before immigration courts, both on Long Island and in New York City. Accompaniment is a powerful way to witness – just by your presence – that folks facing immigration hearings have community among us. If you would like to learn more about accompaniment or be placed on the email list to learn of upcoming accompaniment opportunities, please contact 
​Ray at 631-827-8611 or ray@sayvilleucc.org
 
Calendars
Upcoming Calendar Dates
Tuesday        June 20         7:00 PM       Bible Talk in Vestry
Thursday      June 22       12:15 PM      
Office Closed
Thursday      June 22       10:00 AM       Prayer Shawl Ministry in the Vestry
Thursday      June 22       12:15 PM      
Senior Exercise in Vestry
​
Sunday         June 25        Congregational Luncheon!

Tuesday        June 27        7:00 PM      Bible Talk in Vestry
Wednesday   June 28        7:00 PM     
Refugee Action Committee Pot Luck Dinner
Thursday      June 29       10:00 AM      Prayer Shawl Ministry in the Vestry
Thursday      June 29       12:15 PM      
Senior Exercise in Vestry
Monday         July 3        11:45 AM     Bible Talk in Vestry
Tuesday        July 4           Office Closed for Holiday
Note: Choir Practice will resume in September as the Choir takes a summer haitus!

Monday - Thursday       
5:30 PM      Sharing a Meal (Formerly Having Friends In)
Weekly Support Meetings:
Mondays         7:30 PM      Courage to Change (NA), Fellowship Hall
Wednesdays  
7:30 PM      SCA Meeting, Fellowship Hall
Thursdays
       6:45
PM      Nar-Anon Recovery Group, Fellowship Hall
Saturdays       11:00 AM     Serenity in Sayville (NA), Fellowship Hall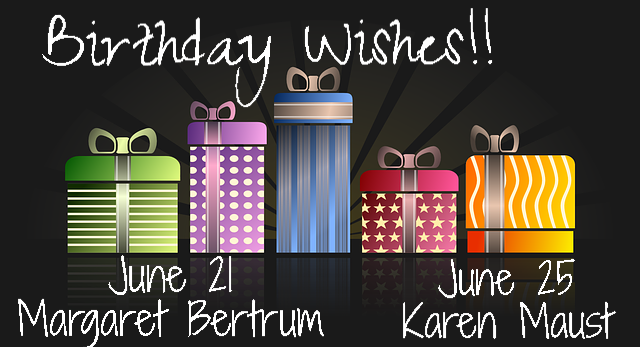 ~~~
Our wonderful Music Director and Friend!!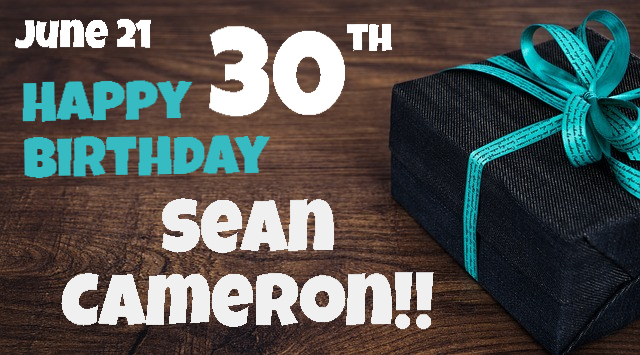 ---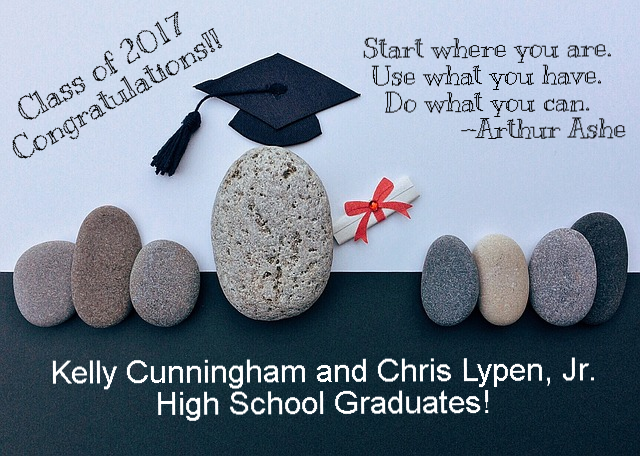 Sunday, June 25th Stewards
Liturgist 
Gail Kieser
Music Director
  Sean Cameron
Greeters & Ushers 
Roberta Smith and Lorraine Severin
Projectionist 
Vacant
Projection Slides  
Vacant
Building Close 
Vacant
Help Wanted
Sunday Stewards Needed!
Check the Sign-up Sheets in The Vestry Hallway!
Many hands make light work!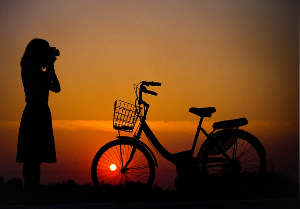 Bring Us Your Framed Photos This Sunday!!

We are looking forward to receiving your photos on Sunday, for inclusion in our Summer Art Display for our sanctuary! There is still time for you to frame your favorites to share with an excited audience! Costco only takes an hour to enlarge them, and AC Moore has tons of reasonable frames. GO FOR IT!!
Please give your wonderful photos to Kari or Connie after church on Sunday. We will have a form for you to fill out, for tracking purposes.
Please label them on the back with your NAME, PHONE NUMBER, and a TITLE for your creation. We will do an explanatory flyer so people can find out who you are so they can tell you how much they love your work!
If you have any questions, just call Connie at 631-766-4724 or 631-567-9411.
Please be a part of this great event!!!
SAVE THE DATE!!
Annual Bake Sale
at the Sayville Ferry Dock
Friday, July 14th

We need bakers, folks to price & wrap, and sales people at the dock.

Please see Sue Lanchantin to sign up for one or more activities!
---
Many Thanks
We are so grateful to all of the generous contributions from every member of our church family!
Your generosity allows us to accomplish what we strive to do for each other and our community!!

With Summer upon us and so many enjoying time away, please take this gentle reminder to keep your pledges current.
---
---
---

Stop & Shop Cards are available at coffee hour each week.
They make great gifts and are great way to purchase your groceries
while supporting Sayville Congregational United Church of Christ.
---
June 13, 2017
Sayville Congregational United Church of Christ


​Visit an elder and ask them to tell you about the world when they were growing up or when they first got married or their first job.
Get school supplies for needy children
Help prepare school backpacks for kids in need
Offer to serve a meal at a homeless shelter
Introduce yourself to a neighbor you don't know
Volunteer with Meals on Wheels or similar and take food and company to a housebound senior
Volunteer at an animal shelter and give a stray some TLC
Offer to babysit a small child so parents can have some quiet time
Prepare a meal for someone undergoing debilitating medical treatment
Smile at least 49 times today
Hold a door for someone
Let someone cut in front of you during rush hour traffic
Teach a senior how to text, Skype, Facebook or Whatsapp so they can stay connected
Look at someone you normally disapprove of and try to look at the world from their eyes
If you see someone who is very different from you, look at all the ways you are the same
Try to love and respect someone for who they are, NOT what they look like
Have a simple meal at home instead of going out and donate the savings to a food kitchen
Compliment someone you don't know
Offer to help an elderly neighbor with their yard work
Read a child a story
Be patient with someone who doesn't speak English
Pick up something someone dropped
At the airport help someone with their luggage
On a plane, help someone put in or take out their bags from the overhead compartment
Say something nice to someone you don't like at work
Strike up a conversation with someone you would never normally talk to
Offer to go with an elder to a doctor's appointment
Offer to pick up a prescription for an ill or elderly person
Offer to sit with an elder so that their caregiver can have some respite
Stay with a young child so that their mother can go to the grocery store
Pick up a neighbor's mail while they are out of town
Tell a police officer or a firefighter that you appreciate what they do to keep us safe
Tell a teacher they are a hero
Donate food to a homeless shelter
Mentor a child – especially a child with extra challenges
Volunteer at organizations that help homeless teens
Help a non-English speaker as they learn our language by offering to help them read a book or understand a TV show
Try food from a country you didn't know and learn something about it
Pray for peace and tolerance
Learn the proper way to store a gun and how to keep it away from children
Become active in a cause that is important to you
Hug someone you haven't hugged in a long time
Adopt a pet
Considering being a foster parent
Share your talents by performing for free in a public place
Teach someone to make music
Teach someone how to paint
Teach someone to read
Try to love more every day
---
Weekly Events:
Check calendar above for any weekly changes.
Bible
Talks!
 in the Vestry - Mondays at 11:45 AM & Tuesdays at 7:00 PM
Please join us! Visit our website at
www.sayvilleucc.org
for upcoming readings.
Bible Talk & Study Mondays at 11:45 AM and 
Tuesdays at 7:00 PM
We begin a summer look at Genesis! 
Sharing a Meal (Formerly Having Friends In
 in Fellowship Hall - Mondays through Thursdays at 5:30 PM 
NA
Meetings
in Fellowship Hall – Mon at 7:30 PM; Sat. at 11:00 AM
SCA
Meetings
in Fellowship Hall – Wed. at 7:30 PM
Naranon
Meetings
in Fellowship Hall – Thurs. at 6:45 PM 
Prayer
Shawl
Ministry
in the Vestry - Thursdays at 10:00 AM 
Senior
Exercise
in the Vestry - Tuesdays at 9:00 AM & Thursdays at 12:15 PM
Note: Choir Practice will resume in September as the Choir takes a summer haitus!
Giving:
United Church of Christ congregations pays its own bills, hires its own staff, and maintains its own facilities from the voluntary gifts of members and friends. Donations are accepted in the basket on Sundays, as well as through our online giving program or through direct payments. Please call Heather in the office to answer any questions you may have about how we can best to accommodate your gifts.  And, please consider buying Stop & Shop Gift Cards to support the church. Available at coffee hour each week, a portion of their cost goes to Sayville Congregational United Church of Christ.
Newsletters
:
Are you receiving our weekly newsletters: 
eChimes
and
Justice Chimes
Newsletters? Let us know:
ray@sayvilleucc.org
. Visit our website for more information. at
www.sayvilleucc.org
. Do you need these in print? 
Please let us know if anything is incorrect or needs to be edited. Thanks!
---
Sayville Congregational United Church of Christ
131 Middle Road, Sayville, NY 11782-3101
631-589-1519
; churchadmin@sayvilleucc.org
www.sayvilleucc.org
;
www.facebook.com/sayvilleucc
         Heather Corcoran, Church Administrator; eChimes Editor
Ray Bagnuolo, Pastor, 631-827-8611; r
ay@sayvilleucc.org 
---