Published by the Twin Cities Chapter of the Society for Technical Communication

 April 2017, Volume 3, Issue 4
 A Compelling Journey in Policy and Procedure
with Speaker David Bornus
​Join STC TC for our monthly meeting. Guest speaker David Bornus will share the story of his career path, in which he:
Gathered expertise as a detention deputy
Started writing procedures
Moved to a standards compliance position, which included connecting compliance with policies and procedures
Pursued  a graduate degree, which led to a series of opportunities
Developed procedures at a statewide level
Led a several-year effort for agency accreditations
And more...
David will share his insights on building a remarkable career by taking on challenges, and then continuing to raise the bar and move ahead to more new challenges.
 ​
Tuesday


April 11, 2017
5:30 pm: Networking
6:30 pm: ​Speaker
Amherst H. Wilder Foundation
451 Lexington Parkway North
St. Paul, MN 55104
Directions
​
Register Online
​
David Bornus was a detention deputy for 12 years in the Hennepin County Adult Detention Center in Minneapolis.  He then spent 10 years as a procedure coordinator, accreditation manager, and compliance auditor with the Minnesota Department of Corrections' Legal Services in St. Paul.  For the last eight years he has been the Policy and Compliance Director for the Minnesota Sex Offender Program, a secure residential treatment program for sexual psychopaths and sexually dangerous persons, in the Minnesota Department of Human Services' system of Direct Care and Treatment.


David holds a BA in psychology and an MS in criminal justice. He is the author of two medieval fantasy novels:  TRINITAS and EQUINOX
​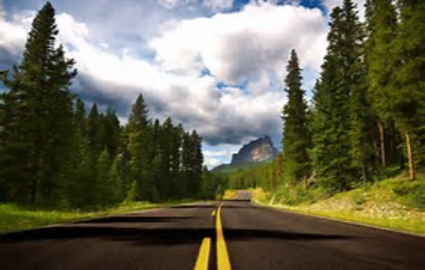 A mind that is stretched by a new experience can never go back to its old dimensions.
--Oliver Wendell Holmes, Jr.
---
Smile Sheet Radical Makeover:
Drive performance by improving your learning data!

April 7, 2016 (Friday), 9-4pm



Will Thalheimer, Ph.D., is one of the most respected and practical experts on learning and performance. He is also an engaging speaker, and MnISPI is proud to sponsor his full-day workshop on improving learning data.

Why spend a day evaluating post-learning response forms? Meaningful evaluation is essential for driving performance improvement and for gaining support from business leaders for your learning initiatives. Sadly, the most common type of evaluation are forms popularly called "smile sheets" that provide very poor feedback.

Research shows that the majority of data gathered from such forms are virtually uncorrelated with learning results.

Will Thalheimer's full-day workshop will enable you to radically improve response forms — based on scientific research on learning — to economically capture meaningful data to guide performance initiatives and demonstrate their value.
---
How to Craft Eye-Catching Learning: Effective Use of Graphic Design, Images and Diagrams 

High quality graphic design makes information more accessible, attractive, and authoritative. Images and diagrams can create compelling contexts for learning, organize concepts, and give vivid and memorable expression to content.

Studies have shown that words supported with graphics yield 89% more correct solutions to transfer problems than words alone.

This presentation will describe and demonstrate principles for effective use of visual communication in e-learning. It will be valuable both for do-it-yourself designers and those who direct others.

This session will provide:
• Design tips based on factors that impact readability, connotative messages, and logistics
• Tips for effective use of icons and diagrams
• Tips for use of images to create context for learning, illustrate and interpret content, and tell stories
• Resources for further exploration of the topics

---
---
STC TC has created a Facebook group. It's basically a chat room where members who are on Facebook can join a private discussion of all things tech comm!

Join us

here

. Your requests will be approved as they come in.
---
Copyright © 2017 by STC TC. All rights reserved.