Sayville Congregational United Church of Christ
February 7, 2017
---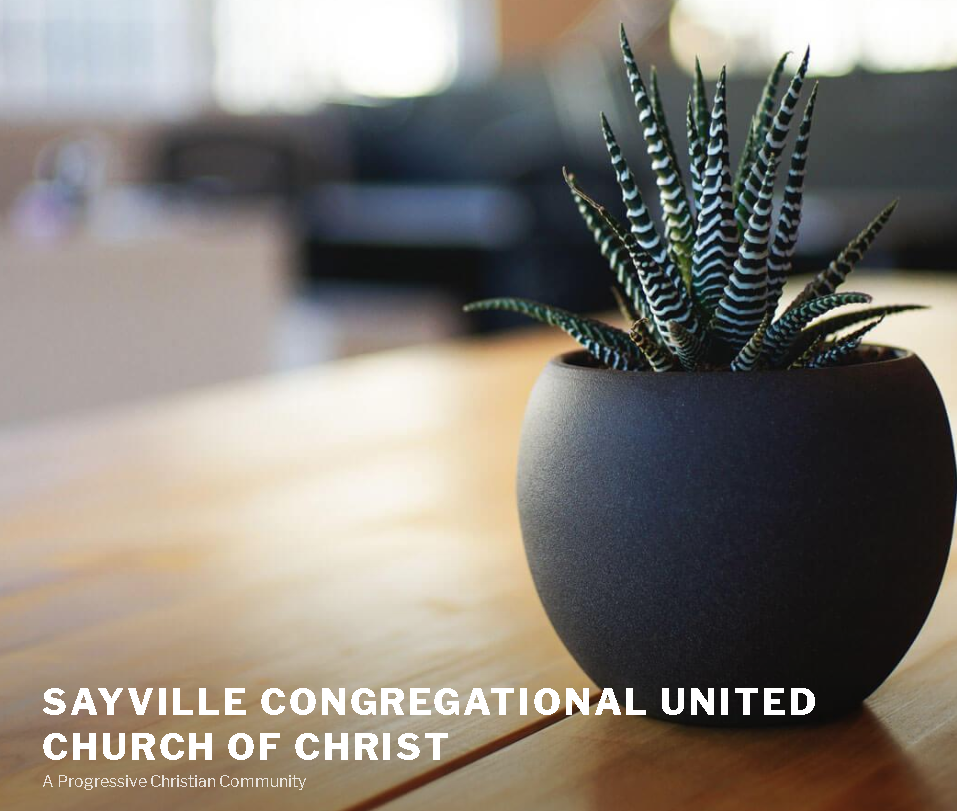 February 7, 2017

From Pastor Ray…

Dear Friends,

Continued thanks to everyone for all you do to make Sayville Congregational United Church of Christ a Spirit-filled, vibrant and energetic congregation! Whether you are with us on Sunday or thinking of us from afar; whether you share in committee work, leadership roles, welcoming our guests, singing in the choir, pastoral outreach or the many tasks of operations and more - in all the ways we come together with the many gifts we have to share - thank you!

I have to say that I continue to enjoy trying to keep up with y'all!

I especially want to mention everyone who contributed to making Sunday's Souper Bowl Luncheon a great success. The soups and desserts were all delicious, abundant and quickly disappeared! The tables were filled to capacity with overflow seating in the kitchen (no kidding!). The donations for the Having Friends Inn/The Inn were generously offered, and a Sayville Congregational United Church of Christ Good time was had by all!

"Every Sunday!" I say. "Every Sunday!"

I also want to mention how touching it was to share Communion with the congregation for the first time. Coming to the table together says so much about who we are in the simple act of taking part in a meal that has been a mystical and practical part of our faith for millennia. A blessing for us all.

And, thank you for being patient with me as I learn names and relations - wonderfully challenged by new visitors and old friends joining us from week to week! May it continue, and if you are so inclined to help me with learning names more quickly - any name badge you wish to wear would be very helpful.

Also, at the Souper Bowl Luncheon and a talk-back that followed, we decided to plan our first organizing meeting for the Social Action Committee for this coming Saturday, February 11th, at 10 A.M. in the vestry. You are invited to join us if you are interested. Children and pets are welcome if that makes it easier to be with us, or join us by phone using this conference line number: 712-451-0431 and entering the Access Code: 305677. Minutes taken at the meeting will be shared with everyone.

Other upcoming events highlighted in eChimes and on our website at www.sayvilleucc.org include this Wednesday's Immigration workshop in Brentwood and The H.Y.M.N.S. concert on March 4th. There are several of us attending the workshop and if you interested in going after receiving this - give me a call at 914-645-2995.

And, please plan to attend our March 4th fundraiser for Hope House Ministries, if at all possible. The H.Y.M.N.S. group will be performing and it will be a show not to be missed. Tickets are going quickly and are being offered at no charge! We will have a free will collection the night of the event, so whatever folks can give will be gratefully accepted. If you need help with transportation, please let me know.

To get your tickets for The H.Y.M.N.S., please call the office and speak to Heather or just about any member of The Jayne Family!

Visits! I continue to enjoy my visits with many of you and invite you to give me a call at 914-645-2995 (cell&text) or email me at ray@sayvilleucc.org or pastorray@sayvilleucc.org, if I don't get to you first. We can set up a time to chat, whether in person or over the phone. I look forward to our conversations and to seeing you soon.

Sunday! This Sunday, February 12th, will be the Sixth Sunday after Epiphany. Our theme will be around forgiveness and pardon, considering Matthew 5:21-26.

"You have heard that it was said to those of ancient times, 'You shall not murder'; and 'whoever murders shall be liable to judgment.' But I say to you that if you are angry with a brother or sister, you will be liable to judgment; and if you insult a brother or sister, you will be liable to the council; and if you say, 'You fool,' you will be liable to the hell of fire. So when you are offering your gift at the altar, if you remember that your brother or sister has something against you, leave your gift there before the altar and go; first be reconciled to your brother or sister, and then come and offer your gift. Come to terms quickly with your accuser while you are on the way to court with him, or your accuser may hand you over to the judge, and the judge to the guard, and you will be thrown into prison. Truly I tell you, you will never get out until you have paid the last penny.

We will also have our Children's Message on the same topic, and I look forward to seeing anyone who is interested and has time at our talk-back from about 11:20 - Noon.

Lastly, please take a look at our website at www.sayvilleucc.org and let me know if you have any ideas for what can be included that would be helpful to you and others. This is a work in continuing progress - and you are invited to be part of it.

See you soon,

Peace,

Ray


NOTE:  2016 Giving Statements will be at the back of the Sanctuary on Sunday.  If you'd like yours emailed please send an email request to the Office by clicking here.
---
---
---
---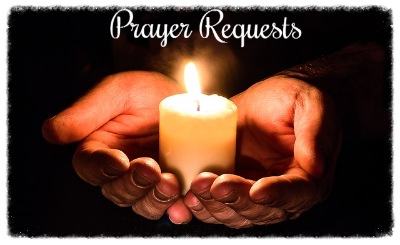 Continued prayers for Helen Maloney and prayers for Brenda Young as she goes through her radiation treatment.
Prayers for those serving in uniform in Southwest Asia, and we look forward to their return to the USA.
Prayers for SCUCC as a sanctuary for all seeking community.
Healing prayers for John Stahl.
Prayers of thanksgiving for our justices who came forward to block the ban on travel.
Prayers for Helen DeBellis.
Prayers for Jim Batura's father who is in hospice.


---
Sunday Stewards
February 12

Liturgist
Mike Jayne

Greeter/Ushers
Sue Lanchantin
Kathy Leis

Projection
Casey Cunningham

Hospitality
The Jayne Family

Building Lock-up
Kathy Leis


Calendar Wednesday, Feb 8Seminar on Immigrant Deportations and
Due Process on Long Island
(see below)

 Wednesday, Feb 8NO CHOIR PRACTICE
(see below)

Thursday, Feb 9 @ 10am
Prayer Shawl Ministry

Thursday, Feb 9 @ 12:15 pm
Sr. Exercise

Thursday, Feb 9 @ 6pm
Choir Practice
NEW TIME Going Forward and
Thursday this week and next.

Saturday, February 11th@10am
Social Action Committee
in the vestry

---
---
---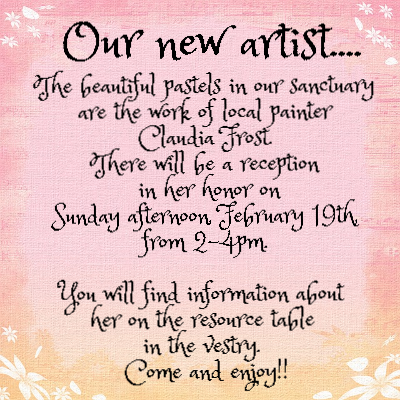 ---
---
---
---
---
Seminar on Immigrant Deportations and
Due Process on Long Island
 
 Wednesday, February 8, 2017
A Training and Informational Seminar
February 8th 10:00AM-3:00PM
Lunch will be provided gratis
Sisters of St. Joseph Conference Center
1725 Brentwood Rd,
Brentwood, NY 11717
 
Please consider joining Robert Pierce and Ray Bagnuolo at this seminar on Long Island, at the Sisters of St. Joseph Conference Center in Brentwood. Among the many topics at this gathering, local experts will speak about how:
 
- We can accompany folks who are undocumented immigrants to Long Island court venues
- Communities can join our Rapid Response Teams to support immigrants caught in ICE raids
- Religious congregations can provide physical sanctuary to immigrants facing deportation
- Information on our Website at www.sayvilleucc.org
---
---
An Ecumenical Evening
of Sacred Music 

As a fundraiser of Hope House Ministries we are please to host the H.Y.M.N.S., Hope House's own singing group. These talented folks have overcome great challenges in their lives, as they continue on the road to recovery.
 
They will present a concert of special music here on Saturday, March 4th at 7:00 PM.
 
Tickets are free.
 
A Free-Will Offering will be collected to help support Hope House and the work of Fr. Frank Pizzarelli.
 
Tickets are available through the church office or from Michael Jayne! Seating is limited - so get your tickets soon!