Sayville Congregational United Church of Christ
January 31, 2017
---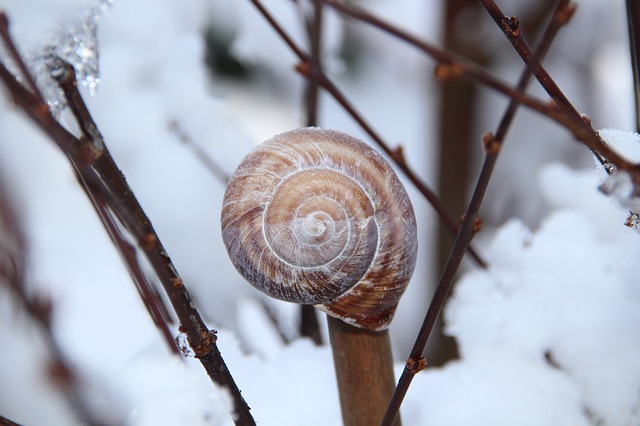 January 31, 2017
 
From Pastor Ray…
 
Dear Friends,
 
I hope everyone is having a good week. With each passing day, I get to know more of the members and friends of the church, adding to my gratitude for being called to serve this congregation and all who are touched by our presence and ministries. Thank you to everyone who serves this congregation with their gifts, service and prayers. We are blessed!
 
Just so you know, I welcome your visits and am happy to come visit you, whichever is more convenient. Just give me a call at 914-645-2995 (cell&text) or email me at ray@sayvilleucc.org or pastorray@sayvilleucc.org. We can set up a time to chat, whether in person or over the phone. I look forward to our conversations and to seeing you soon. So, please contact me if I don't reach out to you first! :)
 
This Sunday, February 5th, will be our first Communion Sunday together. There is always something deep and mysterious and renewing about breaking bread in communion with each other. I hope to see as many of you as can make it to church. For those of you who are unable to join us and would like to receive communion, just let me know.
 
Our reading for this Sunday in the Epiphany Time will be taken from the lectionary for February 2nd, which brings us to  the Presentation of Jesus in the Temple. You can find the reading here. It's a wonderful narrative that underscores prophecy and expectations, as well as the enormous potential for what we can see when our eyes are opened.
 
We will also have our Children's Message, following the same theme - but maybe with a twist or two. I admit that my reflections are not fully formed by Tuesday, but at least this gives you a general direction.
 
And, please know that I welcome your thoughts about what you might like to have included in discussions, whether in the sermon/reflection, as well as during talk-backs, which will, by the way, be part of our Souper Bowl Luncheon this week!
Lastly, please take a look at our website at www.sayvilleucc.org and let me know if you have any ideas for what can be included that would be helpful to you and others. This is a work in continuing progress - and you are invited to be part of it.
 
See you soon,
 
Peace,
Ray
---
---
---
Congregational Meeting Recap


This past Sunday our Annual Congregational meeting was held immediately following the church service. The Treasurer's report indicated that we ended the year with a carry over of $53,772. This carry over was due to severe belt tightening in all areas and paying pulpit supply rather than ministerial expenses for 6 months. Our tithes and offerings for 2016 were actually 29.6% over what was pledged for the year. There are many factors that could contribute to this overage but it does illustrate the importance of individual pledging before the budget is prepared. We cannot budget what we do not have and have commitments for.

Thank you to those who have pledged and those that have stretched their pledge and giving both last year, and for 2017.  This has allowed us to be in the healthy place we are currently in.

Because of this, the Trustees increased our Outreach giving where it had been reduced to accommodate our "uncertain" future as we were involved in our search process. Having completed that process and being blessed to have Ray Bagnuolo accept our call,  we are ready to move forward.

The 2017 Budget was accepted along with the Slate of Officers presented by the Nominating Team. The complete list of officers for 2017 are: Gail Kieser, Moderator, Karen Maust, Treasurer, Karin Conrad, Secretary/Clerk. The Elders are: Pat Cunningham, Craig Tisman-Hicks, Connie Kaufman, Kris Minschke, Jeannie Newcombe, and Sylvia Ramsaywak. The Trustees are Mark Conrad, Kari Kaczmarek, Kathy Leis, Sean Ramsaywak and Tom Wolf.

It was suggested at the last full board meeting that we re-form or reactivate a Social Action Committee. This is a committee that has not met in 20 years or so, but all at the meeting felt given the current world and national climate it was necessary to reconvene this committee. When the idea was presented to the congregation it was immediately embraced.

There will be time at our Souper Bowl luncheon next Sunday, February 5th for those who want to jump in and get this going again. Who ?What? When? Where? How? Why? All the important questions will be discussed.

Our meeting was adjourned with a prayer of many thanks for our many blessings and continued guidance as we move forward to heed God's call.

If you were not able to join us this past Sunday we hope to see you soon. Good things are happening!


---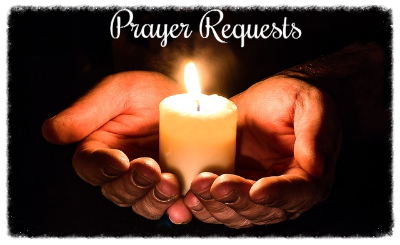 Prayers for the safe  return of our troops serving in Iraq and Afghanistan.
Prayers for our church as we grow in community working for justice and peace locally and worldwide.
Prayers for all refugees who are fearing their acceptance in our country.
Prayers for our press that they continue to speak the truth in all reporting.
Prayers for Lorraine Severin's sister,  Vickie, for a speedy recovery with her fractured pelvic, and  for Lorraine's dear friend, Jennifer, on an upcoming medical diagnosis.
Prayers of safety for all those follwing the writings and teachings of the Prophet Mohammed.
Prayers of comfort for Susan, Jerry, Sean and Peter Ryan, in the passingFriday of a most special family Dog, Sox, at the unbelievable age of 16 years
---
Sunday Stewards
February 5

Liturgist
Sylvia Ramsaywak

Greeter/Ushers
Judie Jayne
Ron Bergmann

Communion Set-up
The Conrad's

Projection
Vacant

Hospitality
Souper Bowl of Sharing

Building Lock-up
The Conrad's


Calendar
Wednesday, Feb 1 @ 6pm
Choir Practice
(NEW TIME Going Forward)

Thursday, Feb 2 @ 10am
Prayer Shawl Ministry

Thursday, Feb 2 @ 12:15 pm
Sr. Exercise

Sunday, February 5
Souper Bowl of Caring
(see below)

 Wednesday, Feb 8
Seminar on Immigrant Deportations and
Due Process on Long Island
(see below)

---
---
---
"Souper Bowl of Caring" Luncheon
Please join us after service this  Sunday, February 5, for our "Souper Bowl of Caring" Luncheon. Soup, bread and desserts will be on the menu and donations to support Having Friends INN will  be gratefully accepted. We already have enough volunteers to make soup, but if you would be willing to donate a dessert for this luncheon, please contact Jerry Avolio or Gini McLaughlin at 631-363-6696 or javolio@optonline.net. Thank you!
---
---
Seminar on Immigrant Deportations and
Due Process on Long Island
 
 Wednesday, February 8, 2017:
A Training and Informational Seminar
February 8th 10:00AM-3:00PM
Lunch will be provided gratis
Sisters of St. Joseph Conference Center
1725 Brentwood Rd, Brentwood, NY 11717
 
Please consider joining Robert Pierce and Ray Bagnuolo at this seminar on Long Island, at the Sisters of St. Joseph Conference Center in Brentwood. Among the many topics at this gathering, local experts will speak about how:
 
- We can accompany folks who are undocumented immigrants to Long Island court venues
- Communities can join our Rapid Response Teams to support immigrants caught in ICE raids
- Religious congregations can provide physical sanctuary to immigrants facing deportation
- Please register by February 3!
- Information on our Website at www.sayvilleucc.org
---
---
An Ecumenical Evening
of Sacred Music 


As a fundraiser of Hope House Ministries we are please to host the H.Y.M.N.S., Hope House's own singing group. These talented folks have overcome great challenges in their lives, as they continue on the road to recovery.
 
They will present a concert of special music here on Saturday, March 4th at 7:00 PM.
 
Tickets are free.
 
A Free-Will Offering will be collected to help support Hope House and the work of Fr. Frank Pizzarelli.
 
Tickets are available through the church office or from Michael Jayne! Seating is limited - so get your tickets soon!