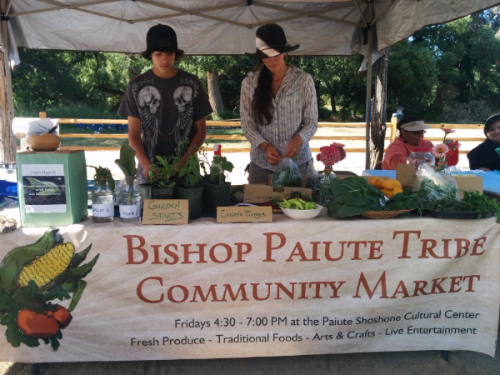 CDC Awardee Highlights - Toiyabe Indian Health Project: Partnering with Cultural Humility and Competency Makes for Successful Evaluation Efforts
Toiyabe Indian Health Project (TIHP)
was awarded two grants from the Centers for Disease Control and Prevention (CDC): Racial and Ethnic Approaches to Community Health (REACH) and Partnerships to Improve Community Health (PICH). The Public Health Institute (PHI) has been contracted by TIHP to conduct an outcome evaluation and actual use assessment for select PICH and REACH intervention activities.
The positive and close working relationship between THIP, PHI, and local community members was critical in ensuring the success of both the projects and the evaluation efforts. By ensuring cultural competency with community members, cultural humility from project and evaluation staff, and drawing from community based participatory research principles, these evaluations were able effectively and simultaneously serve the needs of project goals, evaluation requirements, and the priorities of the tribal communities. To learn more, 
click here
.
---
CA4Health Evaluator Meeting
 
On May 3rd, CA4Health brought together evaluation and program representatives from 15 of California's current group of CDC awards, including PICH, REACH, 1422 (Lifetime of Wellness), and 1305 (Prevention First) grants.

In recognition that evaluation and data are important and can be powerful levers for change, CA4Health provided an opportunity for project evaluators to connect with peers to discuss evaluation strategies and tools they are using, help each other develop solutions, and identify any points of synergy. There's interest in future meetings by evaluation topic, so CA4Health will be in touch soon to continue the dialogue!
---

 

​The June 7th election is getting a lot of notice for its relation to the presidential primary, but it is important to remember all of the state and local measures up for consideration as well! 
California Senate:
With the retirement of longtime US Senator Barbara Boxer, there is a pending vacancy which 34 candidates are campaigning to fill. This position is one of two seats that represent California to the federal legislature for a 6-year term. Their positions impact decisions related to health, the economy, the environment, and many other critical issue areas. Learn more about the candidates seeking your vote
HERE
. 
Local Measures:
While they will vary in districts across the state, there are numerous local measures that will be presented on June 7th. For example; 
El Dorado
will be deciding on land use measures relating to road expansion and zoning for new developments. Nine
Bay Area
districts will consider a $12 parcel tax to restore and preserve wetlands in the near the San Francisco Bay.
San Francisco
will also vote on a Public Health and Safety Bond allocated for improvements for healthcare, emergency response, and homeless care facilities. Provisions around paid sick leave allowances will also be on the ballot.
San Diego
voters will need to brush up on a range of city charter amendments that will impact infrastructure, tax and budget procedures, and government transparency. Additionally, across California, numerous districts will also determine debt and bond proposals to allocate funds for local schools. While these are just a sampling of the health issues that will be presented on ballots next month, they show why local measures are key to follow in this election. Read about all of the important California ballot measures
HERE
. 
May 23rd
is the deadline to register to vote in the June election! There will be a number of new state and local measures available for consideration on the November ballot and the deadline to register to vote then is October 24th. You can register online
HERE
. 
California Budget:
On May 13th, Governor Jerry Brown released his FY 2016-17 revised budget plan. Since January, Californians have worked to project anticipated surplus figures, and to restore programs cut in the recession that support California's most vulnerable. Nevertheless, the revised budget continues to include only modest spending increases and may not do enough for those in poverty. You can find the full budget
HERE
, and see analysis from the
California Budget and Policy Center HERE
. 
CA4HEALTH REGIONAL HIGHLIGHTS
​

| | |
| --- | --- |
| ​On April 29th, the Center for Healthy Communities (CFHC) hosted a CA4Health North Coast/Cascades Regional Convening in Red Bluff, CA to build partnerships, create opportunities for efforts to be leveraged, and facilitate coordinated actions to enhance, expand, and elevate work and efforts regionally around health equity and chronic disease prevention.  | |

The group discussed three priority areas that were previously identified by the region's responses to a CA4Health survey that included: access to healthy food, physical activity/physical education, and "diabesity". Two potential ideas for action for the region related to local farmers and hunger issues, and creating "wellness zones" around schools to assure that the grounds are safe and accessible were identified. This is a great start for the region to build and act upon!

Additionally, partners from Butte, Tehama, Glenn, Siskiyou and Colusa counties are already working with schools to increase awareness and understanding of ESSA's impact on physical education and assisting schools to use the Lets Move Active Schools online assessment to identify needs and position themselves for funding.
Click here
 for more info about ESSA or ways to get your community involved and check out the videos below! For more info about the region's activities, contact Michele Buran with the Center for Healthy Communities at:
mburan@csuchico.edu
​
Video:
ESSA: The impact on health and physical educators
Video:
State and local advocacy for health and physical education

CA4Health Regions: Building Community & Collective Power
On May 24th, CA4Health Southern California partners reconvened to set a regional agenda into action! Following smaller gatherings in early 2016 where regional partners were divided into groupings of the northernmost and southernmost counties, this meeting brought the full region together to assess feedback and outcomes to date, and to build consensus around priorities for action.

School Wellness (including clean water, mental health, physical activity/safe routes to school, and healthy food access); Displacement and Equitable Land Use; and Community Engagement opportunities (for partner organizations/peers as well as capacity building for community members) arose as top priorities for collaboration. We thank
Latino Health Access
for hosting us! If you are based in Southern California and are interested in participating in regional activities, contact Kristania De Leon at
krdeleon@phi.org
.
---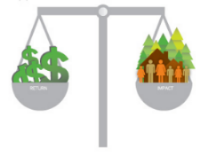 Social Impact Investing Resources: Connecting the Capital
In 2013, CA4Health staff and partners noticed a shifting trend: financial institutions talking about social good as an increasingly appealing ROI measure. Just as many of us working in Public Health and related sectors were facing funding cuts or program reductions – banks and investors in the private sector seemed interested in funding projects that created social impact. It was a prospect that excited many of us, but for some also created the new challenge of having to build new relationships, think about fundraising differently, and learn a new language (e.g. a banker defines "equity" a little differently than our program managers…) to determine the potential. CA4Health offered the Connecting the Capital series so our partners on the ground would have the tools to blend their social and human capital with new streams of financial capital. The web forums provided access to expert trainer, Christa Velasquez, and provided a range of resources for anyone who is new to social impact investing. You can find everything you need including a glossary of terms, capital matrix, articles, and recordings of all our sessions (a "101" primer, Community Development Financial Institutions, Hybrid Models and Pay for Success)
here.
---
In partnership with 
Dialogue4Health
and The
California Leadership Academy for the Public's Health
(CALAPH), CA4Health is co-sponsoring a a series of "Communicating for Change" web forums over the summer, starting in June.
Registration and other details to come soon!
"Communicating for Change" Web Forums will consist of:
Part 1: Framing the Message:  Talking about an issue in a way that your potential supporters and allies can understand  
Part 2: Communicating Effectively with Policymakers           
Part 3: Using All of Your Tools:  How to work with the press and others who can make news with your story
For more information, please contact us at: 
ca4health@phi.org
. 
---

Grant Opportunity! – Kaboom's Play Everywhere Challenge
​
The
Play Everywhere Challenge
is a call for ideas that will help uncover the best replicable, scalable innovations in city redevelopment and design that will make play easy, available and fun for all kids and families. It is an opportunity to reimagine what and where a play space is and can be. Application process is open now till May 31st so submit your idea today! 
---
---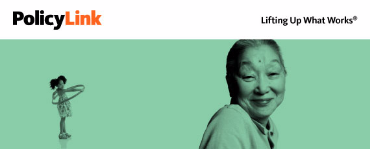 PolicyLink Introduces a Series of Equity Issue Briefs
​
PolicyLink and the Marguerite Casey Foundation teamed up to produce a 
series of issue briefs
 highlighting the economic imperative of equity for the 13 policy planks of the foundation's 
Equal Voice Campaign National Family Platform
. Each short brief describes key challenges and strategies to advance equity within the issue area, provides relevant data points and research findings on the economic benefits of equity, and shares an inspiring example of a win-win solution for equity and the economy already being implemented. 
---
---
Scholarship Opportunity for 
Youth Ages 13-26! 

​

The 

National Compadres Network

 is awarding a $500 scholarship to a female or male student between the ages of 13-26 currently enrolled and working to complete their education in honor of Maestro Jose Montoya.

Click Here

for more details. 
---

CA4Health, a Public Health Institute Program, made possible
with funding from The California Endowment