This will definitely not be an article on how to upgrade your firewalls, virus protection or anything of monitoring your latest upload; but since we are more than entrenched into the new age of information right at our fingertips we'll talk a little about the available cyber information that we encounter. About 15 years ago most of the information we found was "new" to the wide world web, then in a short time folks started posting on blogs information that may have been based on opinion or fact; sometimes unless you knew better it was a shot in the dark for accuracy. Now we roll up into the information world of today with social medias, instant messages, live feeds, quick disappearing posts and what have you bombarding us with topic postings on various devices we own and with our some of us having almost an addiction to our smartphones; it could be a little overwhelming as to what may be fact or fiction in this new school world we live in.
When it comes to motorcycle safety and skills information one needs to be a little cautious on what we mentally digest at the moment we encounter it. There is definitely a lot of stuff floating around the wifi that is questionable as far as educating. Granted I have watched my share of motorcycle crash compilations on my handheld screen, sometimes in a bit of OMG (that's my limit for a social media/texting term) and times I look to see if I can evaluate the how and why it happened. Even items that have no obvious form of educating can teach us something if we know where to look for it.
One of the safer bets for resources for educating ourselves in the motosport we enjoy would come from postings of reliable sources such as established organizations or publications (such as some of our Sponsors – MC Rider, StreetSkillls, Snell Memorial Foundation,etc). Many of these groups do regular postings and even sometimes daily ones of tips, pointers, gear or accessory reviews, road testing's, travel stories and more. It's not only there to get your attention or possibly educate/inform you, but it also a new age means of advertising for the entity. Some companies have full time personnel just to address the social media needs, scouring the web for information to post that will capture your attention. They too may be subject in acquiring incorrect information, that's where a knowledgeable staff comes in to prevent this. What we use to do on our own is now done by hundreds of people, each trying to work an angle to capture your interest and even better yet - liking or sharing what your found.
How
many times have you viewed a post that had a kazillion views only because the number of views it had? Then if you liked it you would share it yourself. Sometimes the same information floats around and around; it's how the presentation or view numbers captures your attention that makes you stop to check it out; this does not guarantee its correctness. The problem with this is that bad information can be just as captivating as reliable topics and because of how we perceive it, we could possibly fall into the trap of considering false information as fact. This really isn't much different than a couple of decades ago when you had to double check facts to ensure their correctness. Today many of us do not do that because of life and time restraints plus we may not knowingly consider something that is totally wrong as good information to use.
We always need to reflect on that our passion for motorcycling does have its level of risk associated with it and acquiring bad information to educate ourselves can be just as bad as or worse than not educating ourselves at all. The tough thing is to be able to filter good from bad, fact from fiction and remember with everything we do to inform ourselves to become a better safer rider, starts with knowing where to get the right information. Scanning the web or thumbing through all the posts you may receive while taking that rest break on the ride, can definitely help you with insights, tips and knowledge to enhance your ride. Information to educate ourselves of motorcycle safety and skills this way may be quick and easy, but as quickly things move, change and work to engulf us with readily available knowledge; sometimes taking a step back and to gain proficiency from old school tactics of actual training (informational and practical) and reinforcing the information with practice can still be a better route to travel.
Safe Reading. 
​  
---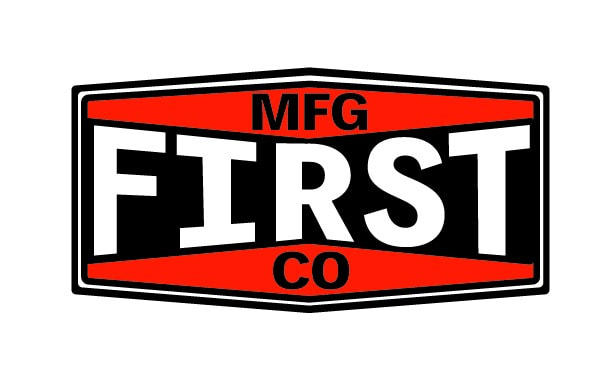 Empire State Motorcycle Safety Education Program is pleased to announce that First MFG is now offering a 15% Discount for our members. Check Out our Sponsoring Partner Page for more information. Members can sign into the Benefit Discount Members Only Page for the Discount Code
---
---
Free Motorcycle Safety Seminars

We are presently posting our Free Motorcycle Safety Seminar for 2019. Motorcyclist Tune Up is an informational presentation for riders to review the mental tools needed for a safer riding season



Click Icon for Locations, Dates & Times
Become a Member Today!



For only $25 a year, your membership helps support our Free Education to the Riding Community plus you receive tons of discounts from our Sponsoring Partners.





Click Icon to Join Today Securely Online
Check Out All Our Sponsoring Partners

We have more Sponsoring Partners that offer discounts to our members than any other non for profit educational program in the country. Our Sponsors fully support the motorcycling community  with our goals to Promote Motorcycle Awareness & the Benefits of Rider Education

Click Icon to Check Out All Offered Discounts
2019 Area Motorcycle Events We are starting to post events for 2019 for Dealerships, Clubs, Charities, etc.

If your organization would like to have your event posted on our website page; email information to:
admin@motorcyclesafetyprogram.org



Click Icon to Check Out Posted Events
Past Safety Articles/Emails

You can check out past email updates & motorcycle safety articles of various topics.



Click Icon to Check Out Part Articles
---
---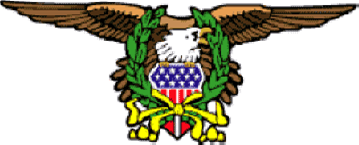 Meetings are in Nassau & Suffolk Counties. The Nassau meeting will be informational only and the Suffolk meeting will remain the primary meeting time.


NEXT MEETING IS 
Tuesday February 12th
 at the Lake Ronkonkoma Fire District Meeting Hall Corner of Hawkins Ave & Portion Road Ronkonkoma, NY
Meeting starts at 7:30pm

Nassau Meeting (informal) will be 
Tuesday February 19th
 at the Marine Corps League
99 New York Ave Massapequa NY
​Meeting Starts at 7:30pm
---
---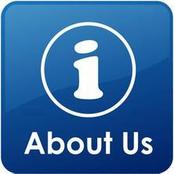 Empire State Motorcycle Safety Education Program, Inc 
(ESMSEP) is a not for profit, 501(c)3 outreach education organization group of like-minded motorcycle safety enthusiasts working towards the goal of promoting motorcycle awareness and the benefits of rider education through FREE informational seminars at libraries, adult continuing ed programs, dealerships, club/group meetings, rallies, etc. Our primary goal is to present the information to licensed motorcycle operators as to the importance of continuing rider education, but our information can also be extremely useful for newer riders as well. To date, there is no one in NYS that presently addresses what we do..
ESMSEP has a Member Benefit Program that includes discounted offers from our Sponsoring Partners. ESMSEP currently has over 80 Sponsoring Partners listed on our website that have joined our team with many of them offering a benefit offer for our membership that have pledge to support this new exciting venture. All of them are extremely supportive of our task and recognize the value of it for the motorcycling community plus the potential for future customers that appreciate their support of motorcycle safety. We have more sponsors than any other not for profit motorcycle education organization in the country.
---