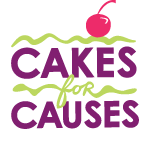 Cakes for Causes Newsletter
---
JANUARY 2017                                  www.cakesforcauses.org
---
WHAT HAPPENED LAST MONTH!
Our bakers were busy last month providing sweet treats to non-profits in the Tucson and Phoenix communities.  Some of the non-profits served, and some of the sponsored teaching classes, included:  Tucson Morning Blend; Gospel Rescue Mission; Operation Proud to Serve; Ed Ahead, Inc; Reid Park Zoo Lights; Children's Clinic Services of Tucson; Make-A-Wish Foundation; Compass Affordable Housing; Shyann Kindness Project and Kid's Club.
---
CATCH US ON THE MORNING BLEND!
On the first Monday of every month, we have the honor of being a guest on the Tucson Morning Blend show on KGUN 9 at 11:00 AM.  We will be on the 9th of January with our Jeanne Treder.  She'll be showing you how to make a "Grab and Go" Breakfast, so please tune in!

---
IOTCC is for all levels of bakers, cakers and sugar artists, ages 13 and up!  We have some "Back to the Basics" classes along with some more intermediate classes.  IOTCC usually meets the third week of every month on Saturday afternoons from 2:00 PM - 4:00 PM!
Our next meeting will be Saturday, January 21, 2017 for our first meeting of the new year! 
Contact us for more information and details!


New members are always welcome!

---
From Our Executive Director


Welcome to the New Year!  But before we leave 2016 behind, I would like to take a moment to thank each and every one of our "Sugar Ship" crew members for their dedication to our mission and cause.  We are a 100% volunteer driven organization and our volunteers, with the biggest hearts around, allow us to share over 22,000 "Sugar Hugs" (sweet treats) each year with our community members.  Thank you!!  You all ROCK!

I'd also like to thank all of our sponsors, donors, supporters, and cheerleaders who "power" our Sugar Ship.  Thank you!  We could not do this without you! You all ROCK!

As we head into 2017, our 6th year, we are looking forward to continuing to share our "Sugar Love" through our partnerships with our non-profit brothers and sisters!  We are excited to see where the winds take our Sugar Ship!

Happy New Year to all!  -- Rene' Luedeman



---
RECIPE BOX
PUMPKIN CRUMB CAKE
Ingredients:
Crumb Topping
3/4 cup (105g) all-purpose flour
3 Tbsp (45g) granulated sugar
3 Tbsp (45g) packed light brown sugar
1/2 tsp ground cinnamon
1/8 tsp salt
6 Tbsp (3 oz) unsalted butter, melted
1/3 cup (36g) chopped pecans
Cake
1 3/4 cups (245g) all-purpose flour
1 tsp baking powder
1/2 tsp baking soda
1/2 tsp salt
1 1/2 tsp ground cinnamon
3/4 tsp ground ginger
1/4 tsp ground nutmeg
1/4 tsp ground cloves
1/2 cup (105g) granulated sugar
1/2 cup (105g) light brown sugar
1/4 cup (2 oz) unsalted butter, softened
1/4 cup (60 ml) vegetable oil
2 large eggs
1 cup (240g) canned pumpkin puree
3 Tbsp (48g) sour cream
1 tsp vanilla extract
Glaze (optional)
2/3 cup (85g) powdered sugar
1 1/2 Tbsp half and half
1/4 tsp vanilla
Directions:
For the crumbs:
In a mixing bowl whisk together flour, granulated sugar, brown sugar, cinnamon and salt, while using fingertips to break up an clumps of brown sugar. Pour in butter and fold with a spatula until evenly moistened. Stir in pecans. Set mixture aside.
For the cake:
Preheat oven to 350 degrees. Spray a 9 by 9-inch baking pan with non-stick cooking spray (or butter and line with two sheets of parchment and butter parchment if you want to be able to lift out entire cake).
In a mixing bowl whisk together flour, baking powder, baking soda, salt, cinnamon, ginger, nutmeg and cloves for 20 seconds, set aside.
In the bowl of an electric stand mixer blend together granulated sugar and brown sugar with fingertips to break up clumps. Fit mixer with the paddle attachment (I recommend using an attachment that constantly scrapes the bowl, if not stop mixer occasionally throughout entire mixing process and scrape down sides and bottom of bowl) add butter and vegetable oil to sugar mixture and blend to combined. Mix in eggs one at a time. Then mix in pumpkin puree, sour cream and vanilla. With mixer set on low speed slowly add in dry ingredients and mix just until nearly combined, then remove bowl and fold batter with a spatula to just until combined.
Pour batter into prepared baking dish and spread into an even layer. Sprinkle crumbs into very small crumbles evenly over batter. Bake in preheated oven until center is set (it should spring back when gently touched, rather then remain indented), about 40 - 45 minutes. Remove from oven and cool completely on a wire rack.
For the glaze:
In a small mixing bowl whisk together powdered sugar, half and half and vanilla until smooth. Add more half and half or powdered sugar to thin or thicken as needed. Pour mixture into a small resealable bag. Seal bag and cut a tiny tip from one corner then drizzle over cake. Allow glaze to set then cut cake into squares. Store cake in an airtight container.
Recipe source: Cooking Classy
---
ASK A BAKER!

Q: Is it necessary to add the eggs one at a time when baking or can I put them all in at once?
A:  Yes!  Eggs should be added one at a time and incorporated into the creamed butter/sugar mixture before adding the next one.  This helps the creamed butter/sugar to retain its trapped air most effectively.

Q: What is the purpose of "creaming" ingredients in cookies?
A:  By beating the sugar and fat together, air bubbles are formed and create air pockets. The more you beat it the smoother it becomes and it gets lighter in color.  Creaming helps create the texture of a cookie, especially crisp cookies. 



---
PICTURE GALLERY!


*If you'd like to see more of our work, please visit our Facebook page.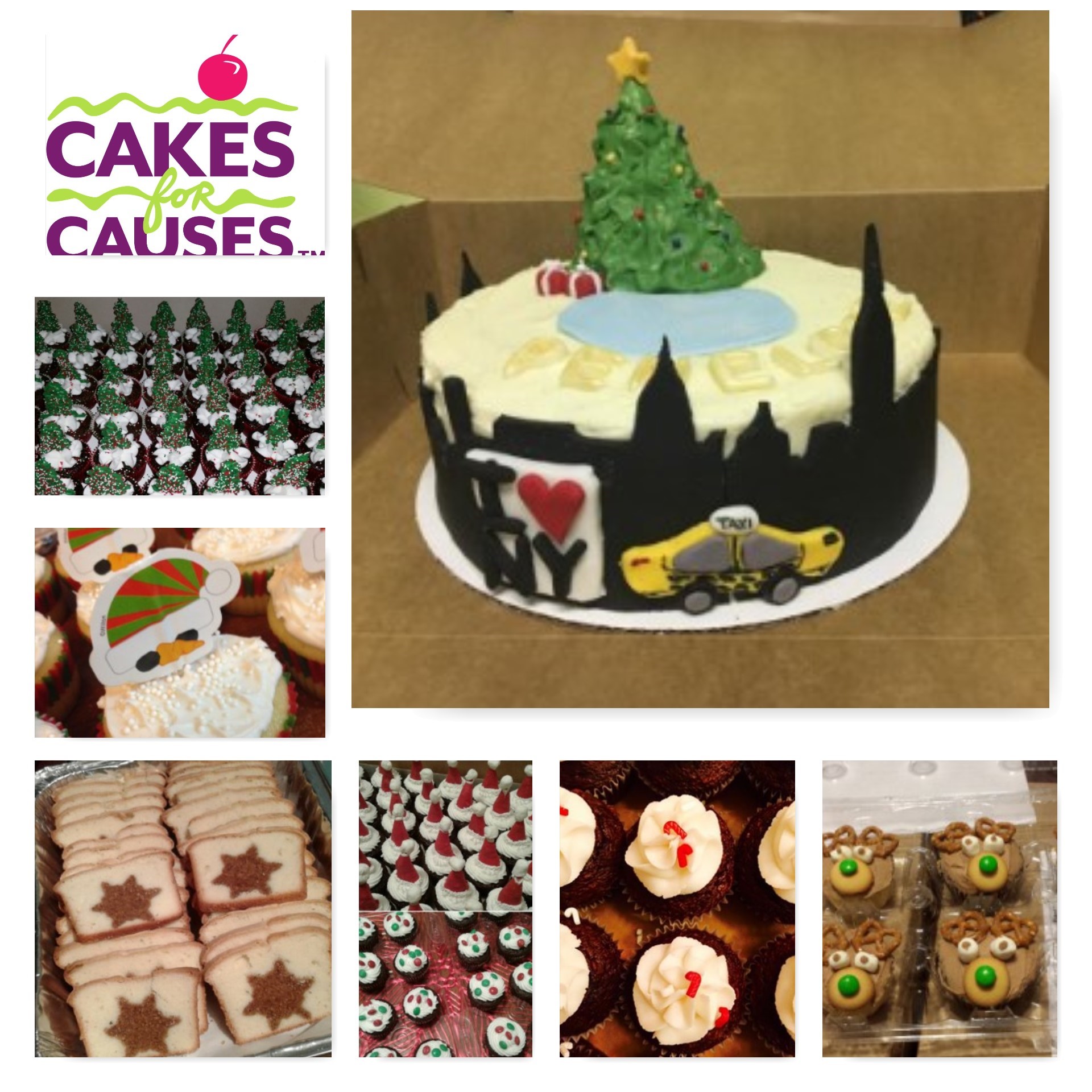 ---
A SPECIAL THANK YOU TO OUR SPONSORS!

A very special thank you for the support from the following organizations:
**American Home Shows, Inc.   
**Tucson Electric Power  **Tucson Morning Blend
**Tucson Masonic Lodge #4   **Robert M. with Valley Imaging Solutions
**Las Colinas Condominiums **LaMonte Hunley with Arizona Health Inc. 
​**Midtown Bar and Grill


Thank you to Reid Park Zoological Society who treated our volunteers to a holiday night at Zoo Lights 2016!  We sure appreciated your kindness!!
Also a big "Thank you!" goes out to Marie Vincent Conarroe of Conarroe Farms in Willcox for their donation of pumpkins and
Natural Grocers
for their donation of bananas!!
Thank you to all of our individual donors as we could not do this without all of you and our sponsors!  YOU ROCK!!
---
Have a question or content you'd like for us to share?  Email us at:  newsletter@cakesforcauses.org
---