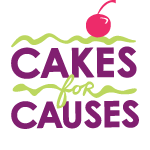 Cakes for Causes Newsletter
---
June 2016                                         www.cakesforcauses.org
---
WHAT HAPPENED LAST MONTH!
Our bakers were busy last month providing sweet treats to non-profits in the Tucson and Phoenix communities.  Some of the non-profits served, and some of the sponsored teaching classes, included:
Morning Blend; Birthday Cakes On Call Children's Hospital Program; Gospel Rescue Mission Birthday Cupcake Program; Teaching Outreach for Big Brothers Big Sisters; Erik Hite Foundation 5K Walk; Children's Rehabilitative Services Phoenix;  Make a Wish cakes; Angelman Syndrome Foundation- Phoenix; You've Been Caked For Kindness; Teenage Parent High School - Project MORE; Icing on the Cake Club Tucson; and Kid's Club.
---
CATCH US ON THE MORNING BLEND!
The first Monday of every month, we have the honor of being a guest on the Tucson Morning Blend show on KGUN 9 at 11:00 AM.  Catch us on the
6th of June
with our Sophia Wright and non-profit guest, JoAnn Turnbull from Handi-Dogs.  If you didn't get to see last month's segment, please follow the link: 
http://www.kgun9.com/morning-blend/cakes-for-causes-5216
---
IOTCC is for all levels of bakers, cakers and sugar artists, ages 13 and up!  We have some "Back to the Basics" classes along with some more intermediate classes.  IOTCC meets the third week of every month on Saturday afternoons from 2:00 PM - 4:00 PM!
Our next meeting will be Saturday, June 18, 2016, from 2:00 PM - 4:00 PM.
New members are always welcome!
---
CAKES FOR CAUSES KID'S CLUB!

It is great to get kids started young!  Classes are usually the last Sunday of every month.  We accept children from ages 3-12 years old.  There is a different activity every month.




Come on out for some sugar and art fun!  We will meet on the

26th of June

from 1:30 PM - 3:00 PM. The projects this month will be making a tin can windsock and learning how to make summer snack chocolate covered bananas.  We will meet at the Las Colinas Condominiums, 1600 N. Wilmot Road, Tucson, AZ 85712.
---
RECIPE BOX
POUND CAKE
(Recipe from Southern Food About Food)
INGREDIENTS:
2/3 cup butter
1 1/2 cups sugar
2 eggs
2 cups sifted flour
3/4 teaspoon baking powder
3/4 teaspoon salt
2/3 cup milk
1 teaspoon vanilla
 

DIRECTIONS:
Cream butter and sugar until light and fluffy. Add eggs, one at a time, beating well after each addition.

Sift together the dry ingredients. Add sifted ingredients to creamed mixture, alternating with milk and vanilla. Do not over mix.

Pour batter into a greased and floured loaf pan. Bake at 325° for about 1 1/4 to 1 1/2 hours, or until a wooden pick or cake tester inserted in center comes out clean.


---
---
VOLUNTEER SPOTLIGHT!
What's your name? Ruth Estrada
What is your position with CfC and how long have you been volunteering? I'm a certified baker and I serve on the Board.  I've been a volunteer for 5 years.
What is your favorite vacation spot?  Disneyland
What is your favorite CfC event so far?  My favorite CfC event is going to a baking day.  I love spending a few hours sharing the baking work with a big, fun group of folks.
What would you say is your greatest accomplishment? Hmm, just getting the kids up, dressed, fed, and to school each morning is an accomplishment to me.  I'll settle for that for now :)
And finally, what are 3 words you would use to describe Cakes for Causes?  I think CfC is what the volunteers make of it.  And our volunteers are generous, compassionate, and enthusiastic!
---
MEET ONE OF OUR NON-PROFITS!
Handi-Dogs

Handi-Dogs is dedicated to helping older adults and people with disabilities gain independence and improve their quality of life through specialized training of dogs and to advocate about the important role of service dogs.
---
ASK A BAKER!
Q: What is the best way to ensure even baking?A: 
Rotate your pans during baking.  Make sure to wait until the cake is set (about 2/3 of the way cooked) so that your cake won't collapse.  Also, if you are using more than one rack in the oven, this is the best time to switch them.
Q: How can I get my cake tops flat?A: 
One way is to cool your cakes upside down on a cake rack.  This will help flatten the top out, creating easy to stack cakes.  If it is still a little too rounded, you can shave off the rounded part with a serrated knife.
(http://www.realsimple.com/food-recipes/cooking-tips-techniques/baking/baking-tips/)
---
THE SCIENCE OF BAKING CLASS!




Saturday, June 25, 2016
9:30 AM - 1:30/2:00 PM
$35 Per Person

Students will be making a Yellow Butter Cake and a Devil's Food cake.  Both will be finished with a buttercream frosting.  Proper measuring techniques, the high-ratio mixing method, and the science of the recipes will be emphasized in the class.

To register,

Click Here

!
| | |
| --- | --- |
| | |
COME SEE US!


Come on out and see us at the Home and Garden Show at the Tucson Convention Center on June 17, 18, and 19, 2016.  We'd love to see you!

THANK YOU!

Thank you to everyone who came out and supported us at our Texas Roadhouse Food Fundraiser in Tucson on May 18th!! Thank you for powering our Sugar Ship so we can continue to purchase ingredients to share the Sugar Love!  THANK YOU to Texas Roadhouse, Wilmot and Texas Roadhouse, Marana, for hosting the fundraiser for us and for all of your support over the years!!! Great food and great support of community outreach work! You all ROCK and are appreciated!!!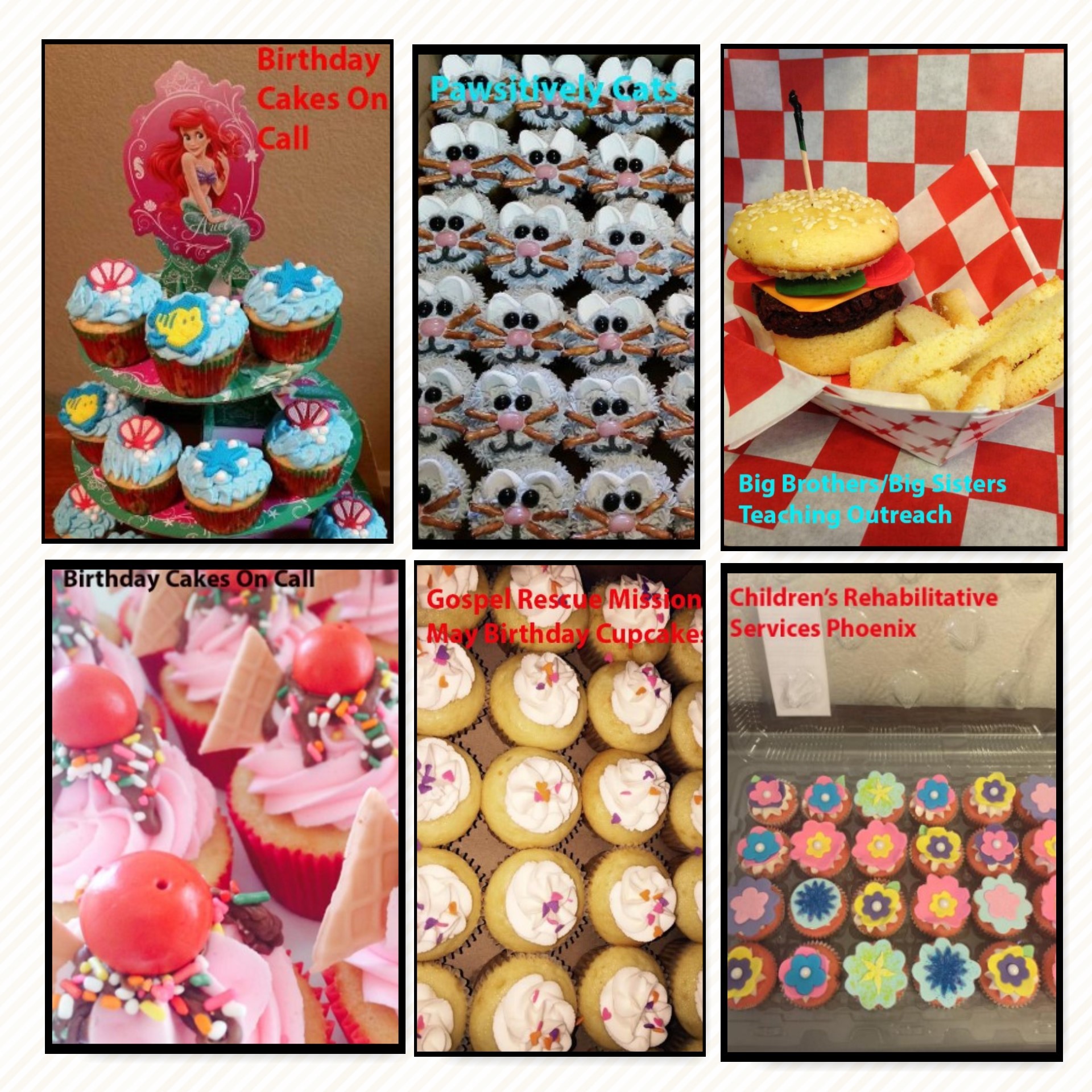 ---
A SPECIAL THANK YOU TO ALL OUR SPONSORS!
A very special thank you for the support from the following organizations:
**American Home Shows    **Disabled American Veterans Cactus Chapter
**East Valley Cake Decorating Supplies **Hilton Garden Inn-Tucson
**MidTown Bar and Grill    **Tucson Electric Power
**Tucson Masonic Lodge #4   **Tucson Symphony Orchestra **  
Las Colinas Condominiums
---
Have a question or content you'd like for us to share?  Email us at:  newsletter@cakesforcauses.org
---