May 2016


This month's newsletter includes:
Watchword for May
Gospel Imprint
The Columba Agreement at the General Assembly of the Church of Scotland


Reflections on Britain's membership of the EU
Forthcoming events

Support for diocesan or other events

Donations and Gift Aid Declaration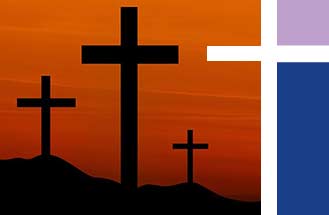 Gracious God,
who gave joy to Elizabeth and Mary
as they recognized the signs of redemption
at work within them:
help us, who have shared in the joy of this eucharist,
to know the Lord deep within us
and his love shining out in our lives,
that the world may rejoice in your salvation;
through Jesus Christ our Lord.
Amen
 (
Post Communion Prayer for the Visit of Mary to Elizabeth)
Malcolm Guite: Sonnet for the Visitation
Here is a meeting made of hidden joys
Of lightenings cloistered in a narrow place
From quiet hearts the sudden flame of praise
And in the womb the quickening kick of grace.
Two women on the very edge of things
Unnoticed and unknown to men of power
But in their flesh the hidden Spirit sings
And in their lives the buds of blessing flower.
And Mary stands with all we call 'too young',
Elizabeth with all called 'past their prime'
They sing today for all the great unsung
Women who turned eternity to time
Favoured of heaven, outcast on the earth
Prophets who bring the best in us to birth.
©
  Malcolm Guite



from Malcolm Guite, Sounding the Seasons (Canterbury Press)


You can hear Malcolm read his sonnet

here
.
Watchword for May 2016


(from the Herrnhuter Losungen)
​
"
Do you not know that your body is a temple of the Holy Spirit within you, which you have from God, and that you are not your own?"
The biblical "Watchwords" of  the Herrnhut Brethren (Moravian Church)
                                            have been published every year since 1731.
​
​

​Gospel Imprint:  "How can I pray?"
"
If you love someone, you keep in touch.  Prayer is the same. If we love God, we stay in touch. We talk to God and we listen to God. It's a conversation."
You can find the rest of the leaflet

here

.
Please do print it out and make it widely available!
 
Gospel Imprint is the fresh voice in Anglicanism sharing free resources with all Christians who are seeking to learn, worship and witness to the generosity of the Kingdom of God.  It is supported by Affirming Catholicism and the Society of Catholic Priests.


---
---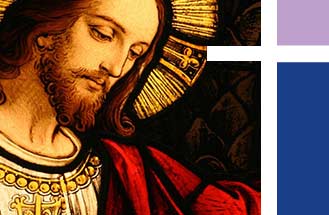 ​
The Columba Agreement at General Assembly


The Columba Agreement between the Church of England and the Church of Scotland was debated at General Assembly on 25 May and commended unanimously.  The Archbishop of Canterbury addressed the General Assembly.  He affirmed:



the most significant part of the Columba Declaration was both denominations formally recognising each other as Churches.  'It is a huge step and once you have done that there is a massive impulse to develop it into a deeper and deeper relationship, not only in the UK but internationally with Presbyterian churches.  …
The key things are common witness and common testimony in the face of the challenges the country is facing.

 

The Church of Scotland report is

here

; the Archbishop's address can be heard

here

. : 
 
The Scottish Episcopal Church and the Church of Scotland have formed a joint working group to explore "Our Common Calling".

---
Referendum on Britain's membership of the EU (23 June)
Back in October 2015, Rob Innes, Bishop in Europe, who is based in Brussels wrote:
I have lived in Brussels for ten years. … It isn't possible to live in Brussels for a long time without becoming aware of how insular British attitudes to the 'continent' are. We often only seem to want access: to be in, but not of, the European project. To be constantly questioning our involvement. Can we really not do better than criticising from the side-lines? This climate of scepticism is now leading to a referendum. But the constant questioning and scepticism has itself reduced British influence, which makes negotiating the changes that we would apparently need to stay in the Union all the harder. 
(Read more here.)
 
Rowan Williams has written: 
There is no way we can talk about British values which are opposed to European or indeed wider values. My fear is that if Britain steps back from Europe it will be stepping back from its own heritage. In Britain we have not done too badly in sharing with and learning from others. In talking in isolationist terms we run the risk of nailing our colours to a myth." 
(Read more here.)
 
Jonathan Clark writes (not in his position as Bishop of Croydon):
As the debate has unfolded, I have become more and more convinced that it is in EU-UK flagsour best interests to stay in the European Union. Behind the headlines, there are even more important questions here, which aren't being addresses as far as I can see – what does it take to make a healthy community? how do human beings learn to live together in harmony? I spend my life helping build healthy communities, and dealing with situations when things go wrong in them, so I hope I have something to offer here. 
If you're going to have peace, you have to have relationship. Distance creates suspicion and distrust. Human beings have a natural tendency to assume the best of themselves and the worst of others – it's one of those human traits Christians call 'sin'. The best way to overcome it is to get to know 'the others' – so that they are no longer an anonymous and threatening enemy, but a group made up of individuals really quite like us. … I have also seen that communities that turn in on themselves do not thrive.  … The flow of new ideas, new energy, new ambition that outsiders bring increases the liveliness and energy of society as a whole. Yes, it means that there is more competition, but we shouldn't be afraid of that. We have the talent and the ability to rise to the challenge and thrive.  And finally, a community that is strong knows it has something to offer beyond its borders. … We should be talking about leading the EU, not leaving it.
(Read the whole text here.)
 
Giles Fraser and Diarmaid MacCulloch disagree about the implications of the Reformation for Britain's relationship to the EU.  Giles Fraser argues that the Reformation spirit means that Protestants are less likely to support the EU, suggesting that "Brexit perfectly recycles this defiant spirit of the Reformation".
In response, Diarmaid MacCulloch protests: "The European Reformation of the sixteenth century was a completely international movement, transcending and breaking down national boundaries, and the lesser Reformations of England and Scotland were just part of this greater whole." 
 
The Church of England and the Church of Scotland are sponsoring a website and blog for the discussion of issues relating to Britain's membership of the EU.
And the Church of England has released a prayer:
God of truth, give us grace to debate the issues in this referendum with honesty and openness. Give generosity to those who seek to form opinion and discernment to those who vote, that our nation may prosper and that with all the peoples of Europe we may work for peace and the common good; for the sake of Jesus Christ our Lord.
Amen.
---
Support for diocesan events
Would you like to organise an event locally but can't afford to bring a speaker in?  Affirming Catholicism can offer grants of up to £500 to help fund your event. 
Expressions of interest to the Board at 
administrator@affirmingcatholicism.org.uk
.
---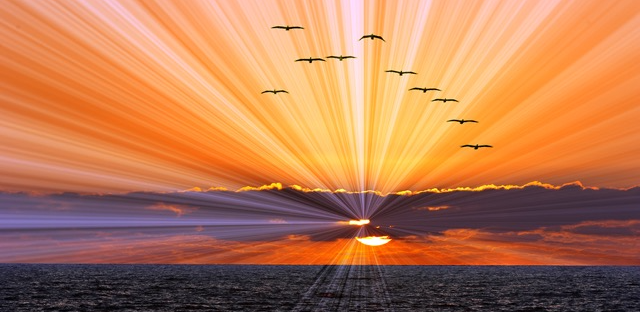 ---
​Forthcoming events
THE REFUGEE TALES 2016
A walk from Canterbury to Southwark
in solidarity with refugees and detainees
3 – 8 July  2016

Inspired by Chaucer's Canterbury Tales, around sixty pilgrims will leave Canterbury on 4 July, walking north to Faversham and Gravesend and then along the Thames Path into Central London, calling for the practice of indefinite immigration detention in the UK to end. The project will create a space in which the language of welcome is the prevailing discourse. Every evening of the walk, contemporary writers will read tales written in collaboration with former detainees.  These events are free with guest hosts and musicians. The evening events are at Faversham, Gravesend, Dartford and Greenwich. On the last night there is a ticketed event at the ICA on the Mall.

Refugee Tales opens on 3 July with a Forum at the University of Kent, 'Being Detained Indefinitely: A Day of Thought, Performance and Action'. The purpose of the Forum is to communicate the facts and experience of immigration detention in the UK, while setting the policy in a wider human context and making the case for an end to indefinite detention. Confirmed speakers include Ali Smith, Shami Chakrabarti, Marina Warner, David Herd, Mary Bosworth and Abdulrazak Gurnah.

Booking for the Forum and walk tickets for Refugee Tales is now open. If you would like to attend our opening Forum, or walk with us for a single day or the full five days see:
www.refugeetales.org
.  A
short film of the walk last year
gives a flavour of the project.
We are very grateful to support from Bishop Jonathan Clark and The Reverend Canon Dr Rosemarie Mallett of Southwark Diocese.
You might also be interested in:
FAITH AND THE FIRST WORLD WAR:  
A conference at the University of Glasgow, 21-22 July 2016
A programme of events to mark the centenary of the Women's Peace Crusade will also take place on 23 July 2016 at Glasgow Women's Library
The extent and importance of religious faith in the First World War is undoubtedly one of the great rediscoveries of the centenary years. Among the belligerent empires and nations, religion proved to be a vital sustaining and motivating force, with the Ottoman war effort cloaked as a jihad, the United States entering the war on Good Friday 1917, and even professedly secular societies such as France experiencing a degree of religious revival. At the same time religious convictions also provided some of the most powerful critiques of the war, contributing to tireless peace-making efforts by Pope Benedict XV and to the stand of thousands of conscientious objectors in Great Britain and the United States.  Faith also inspired many of the women who were active in war resistance and initiatives for peace, including Quakers, feminists and Christian socialists who were involved in the  Hague Peace Congress of 1915, the resulting Women's International League, and also grassroots action such as the Women's Peace Crusade, which was launched in Glasgow in the summer of 1916.  
This conference seeks to explore the huge diversity and significance of religious faith for those who experienced the First World War, addressing themes such as faith in the armed forces and on the home front, religion, war resistance and the peace crusade, and the role of religion in remembrance.
Key-note speakers will include Professor S. J. Brown (University of Edinburgh), Dr Lesley Orr (University of Edinburgh) and Professor Michael Snape (University of Durham).
To register for the conference, please contact Dr Charlotte Methuen (

charlotte.methuen@glasgow.ac.uk

) or visit

https://www.eventbrite.com/e/faith-and-the-first-world-war-tickets-24680348587

.   Cost to participants is £25.00 per day to include coffees, teas and lunch.

Donations and Gift Aid
​
We welcome donations to support the work of Affirming Catholicism. 
 
You can send a cheque to:
Mark Perrett, Affirming Catholicism Administrator,
114 Hamilton Terrace
Maida Vale
London, NW8 9UT
or make an online donation here:
---
Have you renewed your Gift Aid declaration?  
Many of our supporters made gift aid declarations under the old rules and these declarations have now run out. 

If you have not renewed your Gift Aid donation, or are not sure,
please complete and return our Gift Aid Form
​by clicking on this link:
Affirming Catholicism
can reclaim 25p on every £1 donated increasing the value of your donation by a quarter at no extra cost to you by completing a Gift Aid Form.
​
Please notify Affirming Catholicism if you 
want to cancel your declaration, change your name or home address, or no longer pay sufficient tax on your income/capital gains.
If you pay income tax at the higher rate or additional rate and want to receive the additional tax relief due to you, you must include all your Gift Aid donations on
your Self-Assessment tax return or ask HM Revenue and Customs to adjust
your tax code.
We hope you enjoy Affirming Catholicism's newsletter.
Do tell us what you think, and let us know of forthcoming events that you would like publicised by writing to: 
newsletters@affirmingcatholicism.org.uk
.
If you are a diocesan coordinator, please pass the newsletter on to your members and supporters, or let us have their emails so that we can send it to them directly.
If you have received this because someone has forwarded it to you, please consider becoming a supporter yourself. It's easy to do this
on our website
.
 In doing this, you will receive regular news and updates including the Annual Review; your financial contribution will help us to do more and to do it even better; and you will be one more voice calling for a generous and open Catholic future for the Church of England and the Anglican Communion.
If you would like to know more about what