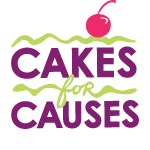 Cakes for Causes Newsletter
---
April 2016                                         www.cakesforcauses.org
---
WHAT HAPPENED LAST MONTH!
Our bakers were busy last month providing sweet treats to non-profits in the Tucson and Phoenix communities.  Some of the non-profits served and some of the sponsored teaching classes included: Morning Blend; Gospel Rescue Mission Birthday Cupcake Program; Hope Women's Center Cake Decorating Class; Children's Rehabilitative Services-Phoenix St. Patrick's Day Party; Operation Proud to Serve Kid's Club at the 162nd Air Guard Tucson, AZ; Arizona National Guard Easter Party Phoenix, AZ; Do Happy Today Partnership; Make Way for Books 18th Birthday Party; Children's Clinic Services Easter Event, Tucson, AZ; Birthday Cakes On Call Children's Hospital Program; Cookies for the University of Arizona's Philanthropic Fraternity, APO, Service Day; Phoenix Children's Project Easter Event, Icing on the Cake Club Tucson; and our monthly Kid's Club.
---
CATCH US ON THE MORNING BLEND!
The first Monday of every month, we have the honor of being a guest on the Tucson Morning Blend show on KGUN 9 at 11:00 AM.  Catch us on the 4th of April with our Jeanne and special guest John Lee, President of the local Rotary club.
---
IOTCC is for all levels of bakers, cakers and sugar artists, ages 13 and up!  We have some "Back to the Basics" classes along with some more intermediate classes.  IOTCC meets the third week of every month on Saturday afternoons from 2:00 PM - 4:00 PM!
Our next meeting will be Saturday, April 16, 2016, from 2:00 PM - 4:00 PM.
New members are always welcome!
---
CAKES FOR CAUSES KID'S CLUB!

It is great to get kids started young!  Classes are usually the last Sunday of every month.  We accept children from ages 3-12 years old.  There is a different activity every month.




The next Kid's Club meeting will be on the

24th of April

from 1:30 PM - 3:00 PM. We will be decorating a cake all together learning how to make fondant veggies, edible dirt, etc.  Each child will have a cupcake to decorate to take home.  We will meet at the Las Colinas Condominiums, 1600 N. Wilmot Road, Tucson, AZ 85712.
---
RECIPE BOX
BB's RAISED DOUGHNUTS (Double Recipe for 4 Doz)
INGREDIENTS:
½ cup milk                             
½ cup sugar                            
1 teaspoon salt                       
½ cup soft butter or margarine           
2 pkg active dry yeast
½ cup warm (not hot water)
2 eggs
4 cups sifted all-purpose flour
¾ teaspoon nutmeg or mace
Salad oil or shortening


DIRECTIONS:
Heat the milk in a small saucepan until bubbles form around the edge of the pan.  Remove from heat.  Add sugar, salt, and butter; stir until butter is melted.  Let cool to lukewarm.  In large bowl of electric mixer, sprinkle yeast over warm water; stir until dissolved.  Add milk mixture, eggs, 2 cups flour, and nutmeg; at medium speed, beat until smooth – 2 mins.  With wooden spoon, beat in remaining flour; beat until smooth.  Dough will be soft.  Cover with towel; let rise in warm place (85oF), free from drafts until double in bulk—about 1 hour.  Punch down dough.  Turn out onto well-floured pastry cloth, turn over, to coat with flour.  Knead 10 times, to smooth dough.  Cover with the mixing bowl; let rest 10 minutes.  Roll out dough ½ inch thick.  Cut with floured 3-inch doughnut cutter.  With wide spatula, transfer cut doughnuts to top edge of pastry cloth.  Press remaining dough into ball, reroll, and cut.  Cover with towel; let rise until double in bulk – about 45 minutes.  Meanwhile in electric skillet or heavy saucepan, slowly heat salad oil (1 ½ to 2 inch) to 375F on deep-frying thermometer.  Gently drop doughnuts, 3 or 4 at a time into hot oil.  As they rise to surface turn over with slotted utensil; fry until golden-brown on both sides – about 3 mins in all.  With slotted utensil, lift doughnuts from oil; hold over skillet a few seconds, to drain slightly.  Drain well on paper towels.  Dip warm doughnuts into glaze, cool on wire rack.

GLAZE:
¼ cup milk                 
2 cups sifted powdered sugar
1 teaspoon vanilla extract
           
In medium bowl, blend milk and vanilla into sugar until smooth.  Makes enough for 2 dozen doughnuts.
---
YOU'VE BEEN CAKED FOR KINDNESS!



We were honored to be able to "cake" Ricardo Hernandez from Southern Arizona AIDS Foundation as our 2016 First Quarter Tucson Recipient for our You've Been Caked for Kindness program!  "Ricardo is an outstanding, hardworking and caring individual. I have had the privilege of serving homeless youth with his unparalleled support, have worked under his leadership on street count and have worked along side him on the Homeless Youth Committee.  I continued to be impressed by his dedication and commitment.  Although his current job has taken him out of directly working with youth, he certainly deserves 'a cake' for who he is and his ongoing contribution to our community."

Thank you, Ricardo, for the amazing work you do to build our community!

If you have someone you would like to nominate let us know at http://www.cakesforcauses.org/contact/youve-been-cakedfor-your-kindness/

---
VOLUNTEER SPOTLIGHT!

Name: Kristy Phillips
Position: Baker, Volunteer Coordinator
Favorite Vacation Spot: Anywhere my husband and I can get away to when we have time off together! Our go-to is Laughlin.
Favorite CfC event so far: Angelmen Syndrome Event at Kiwanis Park...our team baked a total of 250 cupcakes for the participants in the event and my favorite part was delivering them that morning. The looks on their face were priceless and the hugs I received were even more valuable! It really made me realize what we do and how it affects people!
Greatest Accomplishment: Hiking Bridal Veil Falls in Yosemite...for me that was quite an accomplishment! I'm not the most active person in the world!
3 Words I would use to describe CfC: Amazing, Inspiring, Life-Changing
---
MEET ONE OF OUR NON-PROFITS!
Rotary Club of Tucson

The Rotary LOCAL Program helps educators in the Tucson area through services and direct financial assistance.  In many cases, our network of local business partners provides the necessary resources to help achieve project goals.

---
ASK A BAKER!
Q: What can I substitute for brown sugar in a recipe?
A: You can make your own brown sugar!  Combine 1 cup of granulated sugar with 1 tablespoon of molasses and mix well until there are no clumps.  If you need Dark Brown Sugar, add 2 additional tablespoons of molasses.  Store in airtight container.
Q: What can I use as a substitute for cake flour in a recipe?
A:  Start with 1 cup of all purpose flour and remove 2 tablespoons of the flour.  Add 2 tablespoons of corn starch.  Sift 4 or 5 times.  Then measure to use in a recipe that calls for cake flour.
---
HELP SUPPORT US!




AZ GIVES DAY!
---
A SPECIAL THANK YOU TO ALL OUR SPONSORS!
A very special thank you for the support from the following organizations:
**American Home Shows    **Disabled American Veterans Cactus Chapter
**East Valley Cake Decorating Supplies **Hilton Garden Inn-Tucson
**MidTown Bar and Grill    **shopOrganic    **Tucson Electric Power
**Tucson Masonic Lodge #4   **Tucson Symphony Orchestra **Las Colinas Condominiums
---
Have a question or content you'd like for us to share?  Email us at:  newsletter@cakesforcauses.org
---