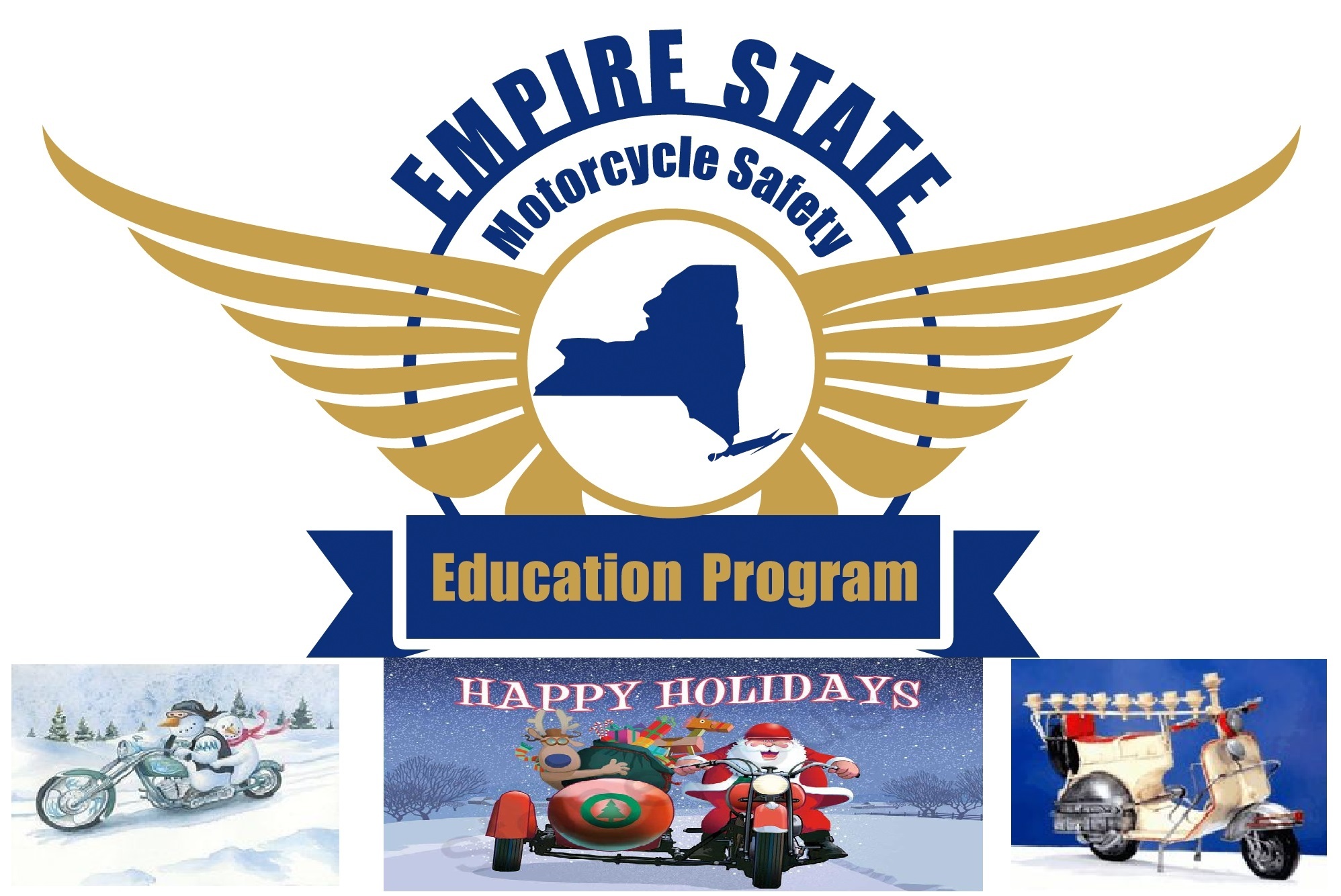 SEEing Things in Reverse
 
Many of us have heard of the acronym SEE (Search, Evaluate, Execute) promoted by the Motorcycle Safety Foundation (MSF) as a strategy for when we are riding. The process works well and is effective, and each word/action corresponds properly in order. Now if we were to change the word for each letter of the acronym to Skills, Education & Ego's the SEE word would still work, but the proper order for them to be of use would need to be reversed.
 
EGO's – This is probably the hardest one to conquer. There are plenty of riders out there that feel they are a far better motorcyclist when it comes to riding than they really are. I am re-enforced of my opinion almost every time I teach a BRC2 (formerly known as Experienced Rider Course-ERC). There is usually a good percentage of the class that struggles with a few exercises, and sometimes all of them. Keep in mind that out of the 9 exercises we review; 8 of them come from the Beginners Rider Course (BRC). Basically the only difference between the exercises is that the "experienced" riders use their own bikes. These are skill we teach beginners and folks that have been riding for some time have trouble doing them. We always have to keep in check that experience is not the same as skills. The problem lies in how do we recognize that our skills aren't up to par? Well, if we can restrain our ego to honestly look at ourselves and our capabilities when it comes to riding a motorcycle; that would definitely be a good start. Most people with a sense of balance and a combination of coordinated motor and mental skills can learn to ride a motorcycle and with some practice, ride reasonably fine. But to be able to operate that machine correctly and to minimize risk factors takes skill and the best way to achieve those skills is through education.
 
Education – I have never had a student in the BRC2 ever tell me that the course was a waste of time or didn't learn anything. When it comes to motorcycle riding you can always learn either a new skill or how to enhance the ones you have. There are a lot of statistics floating around but one that seems to be somewhat consistent is the one that states a high percentage of motorcycle crashes involve riders with no prior motorcycle riding education. That should be a clue that there's room for improvement. I know many of considered taking a course of some variation but have always had an excuse as to why they didn't go. One unspoken reason, and this is an assumption on my part, is that they fear dropping the bike during an exercise – whether it's because they're afraid of scratching something or letting their ego get bruised from dropping a bike in front of others. Keep in mind if the bike drops it because you were going at the rate of 0-2mph with no power to the rear wheel. How much damage would come from that? Besides, I much rather a rider have an ooops while taking a class where they can learn what they did wrong than out in the street with a possible worse outcome. Also consider this; many are more willing to pay $300 for a chrome part than $100 to improve their skills. It's been said before – chrome won't get you home.
 
Skills – So we squashed our egos enough to realize we could use a bit of improvement and we headed out and took a riding class so now we're skilled – or are we? Just because you went and learned what skills are needed and how to use them doesn't make you a skilled rider. You need to practice what you learned to make those skills change for the better and riding around isn't practice. If you do not take the time to get skills such as quick emergency braking or swerving to become a natural instinct, they will not be there when you need them the most. So practice, practice, practice and when you get the skills down smooth, keep practicing to keep them fresh.
 
We are the first defense to our safety and minimizing risk and the best way to do that is by improving our Skills through Education and always keeping our Ego in line. No matter what way we look at SEEing things; it always a step, or ride, in the right direction.
 
Keep it Safe Out There and Keep Learning.


---
For the Holiday Season, from Thanksgiving Day until 12-31-2015 We are offering a Two Year Membership for $35 -
that's a 30% Savings 


Click on the logo to sign up today to help support the Promotion of Motorcycle Awareness & the Benefits of Rider Education, plus receive discounts from our sponsors below and more... 
Empire State Motorcycle Safety Education Program will be set up at the event start point. Come on out and support this great event that supports the kids at Camp Adventure, a free sleep-away summer camp program on Shelter Island for kids with cancer and their siblings.

Click on Logo for more info
---
We've had several inquiries/requests for previous articles that were sent with our email updates, so we posted them as a tab on our LINKS pages

for those that are interested to review the information

You can see them by clicking the logo


Empire State Motorcycle Safety Education Program, Inc(ESMSEP) is a not for profit, 501(c)3 outreach education organization group of like minded motorcycle safety enthusiasts working towards the goal of promoting motorcycle awareness and the benefits of rider education through FREE informational seminars at libraries, adult continuing ed programs, dealerships, club/group meetings, rallies, etc. Our primary goal is to present the information to licensed motorcycle operators as to the importance of continuing rider education, but our information can also be extremely useful for newer riders as well. To date, there is no one in NYS that presently addresses what we do..

We are a member supported organization and have opened  for membership at the end of this March. We have compiled a Member Benefit Program that includes discounted offers from our Sponsoring Partners. ESMSEP currently has 70+ Sponsoring Partners listed on our website that have joined our team with many of them offering a benefit offer for our membership and we are in discussion with another 10-12 companies and major corporations that have expressed interest in being a part of this new exciting venture. All of them are extremely supportive of our task and recognize the value of it for the motorcycling community plus the potential for future customers that appreciate their support of motorcycle safety.