Food Distribution Updates
Current News - Adopt-A-Family

Volunteer Opportunities

Connie's Korner

Volunteer of the Year


Star Outreach is located in the former City Hall Building at 10775 W State Street.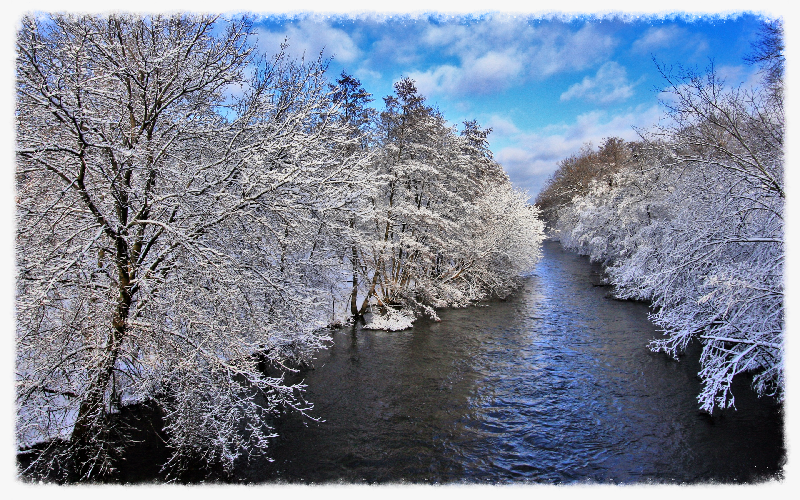 ---
Food Bank Distribution

November - 84 Boxes

 

While November is one of our shortest distribution months of the year, we served over 390 individuals, including 200 children.  Consistent with the last several months, the Senior supplemental program provided 10 seniors an additional box of food for the month.
---
Current News-
What's Going On at the Food Bank

Christmas Adopt-A-Family



Our Giving Trees are out around Star, located at the following local businesses and offices:  City Hall, Idaho Independent Bank, Star Sewer and Water, Salon & Co., the Mercantile, Opulence Salon and Kringle's Korner.  Stop by one today and pick up a tag or two.  Our trees will feature color-coded tags with specifics of the child's age, gender and Christmas wish list.  Additonally, we have tags for seniors, pet food, turkey's and gift wrap.     

Individuals and businesses can also adopt an entire family or families to purchase gifts for.

As a friendly reminder, we request that all gifts are returned unwrapped and with the original tag by December 15th.  Gifts can be dropped off at City Hall and the Food Bank.       


Our fall food drive was a great success this year!  Many neighbors, churches and businesses collected and donated hundreds and hundreds of canned goods, boxed items and other needed food items to Star Outreach in the months of October and November.  THANK YOU!!  

Also, last week for Adopt-a-Family sign-ups will be this Thursday, December 3rd from 3pm-5pm at City Hall.



MERRY CHRISTMAS & A HAPPY NEW YEAR!!
A friendly reminder, Star Outreach will be closed from December 18th through January 6th.  If you or someone you know needs assistance during this time, please contact Connie at
(208) 779-0046.

---



Star Outreach accepts other donations besides food.  Every week, we also distribute clothes, shoes, household items, toiletries, paper products, baby items and furniture when available.



Additionally, we collect bikes all year for our bike distribution in June & December. 
All donations [besides large furniture] can be dropped off at the food bank.  Anything larger, please contact Connie @ (208) 779-0046 to make arrangements.




As always, all donations are tax-deductible!
---
Volunteer Opportunities with Star Outreach
- Christmas Location:
  Every
Tuesday and Wednesday starting December 1st until 16th from 12:30 - 3:30pm
we will be meeting at our XMAS location to work on food boxes, gift boxes and other needs to get us ready for our distribution on December 22nd.  This will involve sorting, organizing and mostly light work.  Our location is in Star, off of S. Star Road at the former Minuteman Rx store [between Star Sewer and Water and H&R Block, behind Subway and the bank].
We will also need additional help on weekends and other weekdays [excluding Thursday].      
- Back-up drivers & runners:
 We need back-up drivers to fill in for our regular drivers for food pick-ups every Monday, Tuesday & Thursday from local Albertson's and deliver it to the food bank.  Additionally, we pick-up bread every Tuesday from Franz in Nampa and make 2 runs to the Idaho Food Bank a month.  A truck or large SUV is helpful but not required, must be able to lift 20-30 pounds plus.
- Treasurer:
  We are currently in need of a treasurer for Star Outreach.  Training and assistance will be provided. 
QuickBooks experience preferred, additional task descriptions include:
·

        
Knowledge of general bookkeeping;
·

        
Prepare monthly and annual financial reports;
·

        
Prepare monthly and annual budget reports;
·

        
Record-keeping;
·

        
Administer insurances;
·

        
Compliance of Non-Profit documents.
If you or someone you know is interested in volunteering with us, please contact our Executive Director, Connie Krebs, at (208) 340-2702 or our Volunteer Coordinator,
Bethany Morrison, at (661) 808-5639 or via email @
bmorrison.ca@gmail.com
. 
---
Volunteer of the Year -
Connie Krebs





Connie is our Executive Director and indispensable to the food bank.  Many already know Connie from her years of service at the food bank and around the community. So instead of a bio, we thought it would be nice to honor Connie with quotes from fellow volunteers and board members:

"She is the most amazing organizer I know.  She can put hundreds of pounds of meat & canned goods into spaces that are already full to bursting. How does she do that?"  - Jayne

"Connie is a great baker... She is always there to help someone and is a friend to everyone."  - Christina
"I am impressed with the time she puts in for Star Outreach, even when she isn't feeling     well.  She is committed to the program."  - Holly
"Connie can fit an elephant into a mouse hole."  - Diane
"Daily she is an inspiration with her strong work ethic and ability to take on any challenge that comes her way."  - Bethany
Connie, we couldn't do this without you... Thank you for your years of service and all that you do!!

---
Star's Christmas Bazaar
Come check out our booth, pick up a tag from our Giving Tree for our Adopt-A-Family Christmas project and do some Christmas shopping at local Star vendors & businesses this
Friday and Saturday, December 4th and 5th @ LifeSpring Church on N. Star Rd
. 
Hours for the bazaar
: Friday, December 4th 10am - 5pm &
                                     Saturday, December 5th 8am - 5pm.  
For more info on the event,
click here
---
Welcome Cari, Doug & Terry to our team!
BIG THANKS to all who volunteer their time with Star Outreach! 
Also, we are happy to announce Diane Simi as the new Food Bank Director
Current Needs: Pancake Syrup, Canned Soup, Canned Fruit, & Pasta Sauce
---
Have a need or know someone who does? Interested in learning more about what we do? Contact our Executive Director, Connie Krebs, at (208) 340-2702 or our Volunteer Coordinator,
Bethany Morrison, at (661) 808-5639 or via email @
bmorrison.ca@gmail.com
.