Food Distribution Updates

Current News

Connie's Korner

Volunteer Spotlight

Fall Events


Star Outreach is located in the former City Hall Building at 10775 W State Street.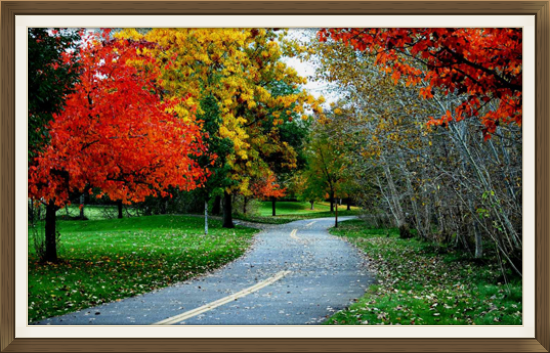 ---
August Distribution - 86 Boxes 

 

We had one of our largest months to date, out of the 86 families who received boxes, 12 were new families from the Star community.  Additionally, the Senior supplemental program provided 10 seniors an additional box of food for the month of August.



172 Adults; 27 Seniors; 169 Children

368 - Total Individuals Served
---
Current News-
What's Going On at the Food Bank
It's time for the FALL FOOD DRIVE!  We will be collecting food and other items from October through November to stock our pantries and shelves for Thanksgiving and Christmas!  If you live in Star, look for the flyer on your door in the coming weeks or if you would like to help now, we are accepting any food donations at the food bank, city hall or the fire department.  We take all food donations but are in special need of any canned goods including soups, fruit, pasta sauce, canned pasta, tuna, chili and beans.

Connie's Korner

Its fall, a beautiful time of year and a time where we at the food bank start preparing for our busy holiday season.  We had a fantastic summer with Summer Lunch, our Food Distribution and School Supply Drive which provided over

200 boxes of school supplies to local Star, Middleton and Eagle schools! 


With many families coming for our services each month, we are running low on canned goods and are looking forward to our fall food drive to get re-stocked and ready for Thanksgiving and Christmas!
---



Barb is a regular volunteer at the food bank and  since 2011 she has done just about everything.  She currently serves as our cold food box distributor extraordinaire, filling up boxes each Thursday  with milk, yogurt, meat,  juice, eggs and basically anything we have to distribute that week.

Born and raised in Boise, Barb lives in the Star community and started volunteering years ago because it was a goal for her in retirement.  She loves to hike, walk, read, travel and is often spotted around her neighborhood biking over to the gym.  She also enjoys spending time with her 4 grandkids in Colorado.  



Thank you Barb for your service!

 
---
FALL EVENTS


Star Chamber of Commerce Fall Festival - October 4th, 10am - 6pm. 
Friends Community Barn.

 

We will have a table at the event, please stop by to chat with us, get more information on what we do, bring in food donations, etc.  We would love to meet you!

Trunk or Treat - Halloween ~ October 31st, 3pm - 5pm.  Friends Community Barn.  We will be hosting a few activities and enjoying Halloween with the local community.

Helina Marie's Bachelor Auction for Charity - November 14th, 7pm - 10pm. Helina Marie's Wine Bar: 11053 W. State St., Star.   This is Helina Marie's annual bachelor auction.  Proceeds will go towards local charities and will be divided between Star Outreach and the Women and Children's Alliance.  There will also be a silent auction for wine, a special wine tasting, appetizers and more!  Look for more information in our next newsletter. 
*Special Note: Helen of Helina Marie's is looking for 12 lucky bachelors for the event.  If you or someone you know is interested, please contact Helen*
---
Community Garden




The pumpkins are growing and garlic, carrots, kale and cabbage are all being planted!  We are also working on winterizing the garden, pulling weeds and general maintenance. 

We always need volunteers ~ The crew meets 

Saturday from 10am - Noon

and the garden is located behind Salon & Company at 321 S. Star Rd.

Jerry Gage, a local farmer and our head gardener this year has enjoyed reaching out to the community with this garden and is interested in lining up local schools and home-school groups to teach how to garden next spring.  If you or someone you know is interested, please contact Jerry at

jgage82040@q.com

or (208) 871-3046. 
---
---
---
Welcome new volunteers: Teri, Cindy & Dani ~ We appreciate you!
And as always, a BIG THANK YOU to all who donate and volunteer!  
**On average our volunteers collectively serve 130 hours each month.
We could not do what we do without our volunteers**

---
Current Needs: Pasta Sauce, Canned Pasta, Tuna, Soups, Canned Fruit, Chili, Canned Beans
---
Special Volunteer Alert:


The Star Fire Department is hosting their annual Pheasant Hunter's breakfast on October 17th and is looking for volunteers to help serve breakfast in preparation for the first day of pheasant hunting season! 

Please contact Connie if you are interesting in helping with this time honored tradition: (208) 340-2702. Event will run from 6am - 11am. 

---
Interested in volunteering with us?  Have a special talent or skill you want to share with Star Outreach?  Please contact our Connie at (208) 340-2702 or our Volunteer Coordinator,
Bethany Morrison, via email @
bmorrison.ca@gmail.com
or (661) 808-5639.