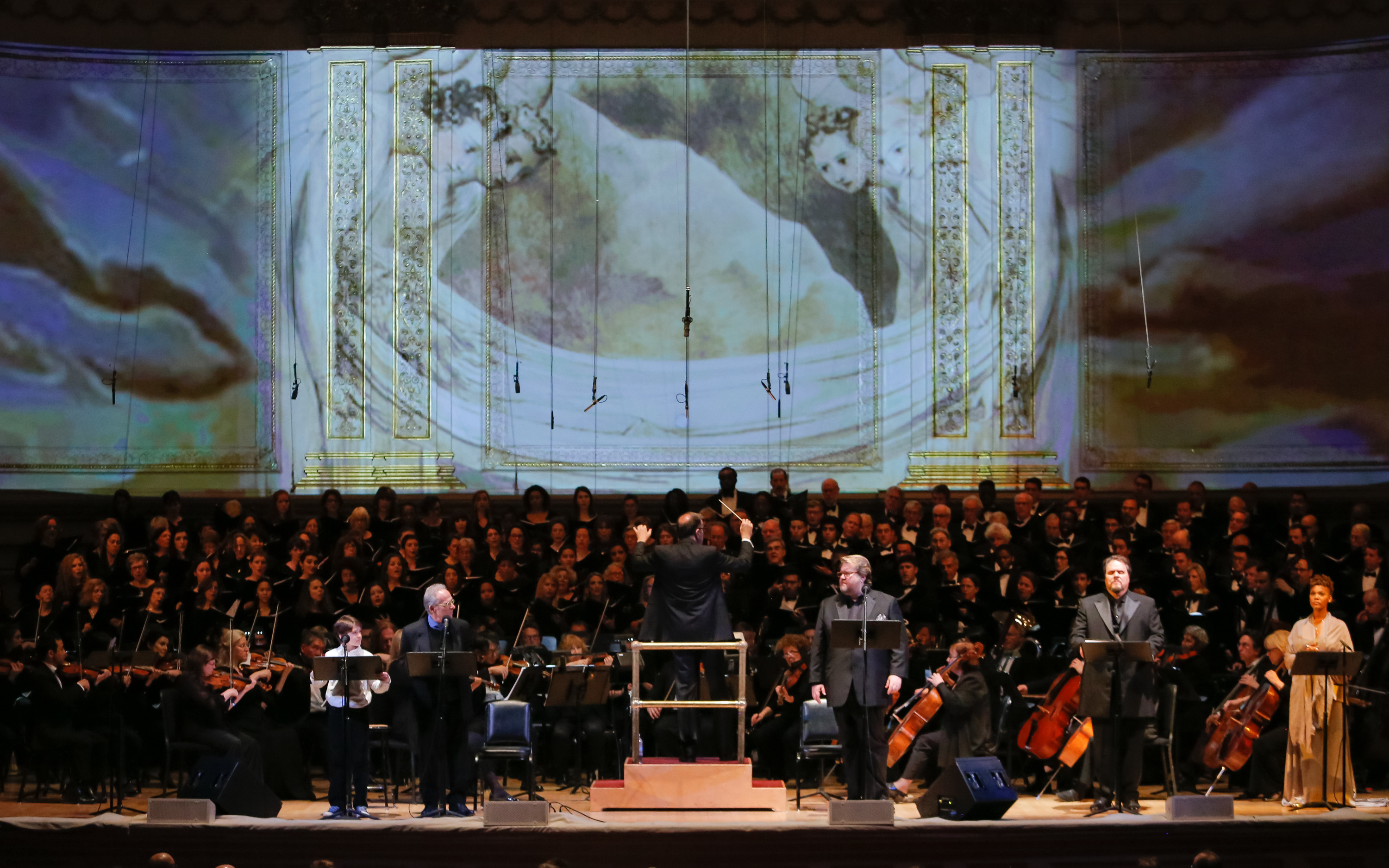 2015 Sponsorship recipient The Collegiate Chorale performs "The Road of Promise" at Carnegie Hall. 
​Photo: Erin Baiano

Time to get proposals ready for the 1 November deadline for the
Kurt Weill Foundation Grant Program
. The Kurt Weill Foundation Grant Program awards financial support worldwide to not-for-profit organizations for performances of musical works by Kurt Weill and Marc Blitzstein, to individuals and not-for-profit organizations for scholarly research pertaining to Kurt Weill, Lotte Lenya, and Marc Blitzstein, and to not-for-profit organizations for relevant educational or scholarly initiatives. 
Applications are accepted in the following areas:
Professional Performance
College/University Performance
Media
Scholarly Symposia/Conferences; Educational Outreach; Community Engagement
Kurt Weill Mentors
Kurt Weill Dissertation Fellowship
Publication Assistance
Research and Travel
The application deadline is 1 November 2015 for proposals for projects and performances taking place on or after 1 January 2016 and before 1 July 2017. (Proposals for retroactive funding of projects or performances will not be accepted.) An additional application deadline of 1 June is restricted exclusively to College/University Performance grants for productions taking place in the fall semester of the upcoming academic year. Appli
​
cations for support of major professional productions/festivals/exhibitions, etc., may be evaluated on a case-by-case basis without application deadlines. Organizations are encouraged, however, to apply well in advance of the event. 
Grant Guidelines and Application Forms can be found
here
.
Overview of Grants, Sponsorships, Prizes, and Fellowships can be found
here
.  
Questions? Bring them to
Brady Sansone, Director of Programs and Business Affairs
:
bsansone@kwf.org
or (212) 505-5240 x 204.
Attention Aspiring Singer-Actors
​Time to prepare for the Lotte Lenya Competition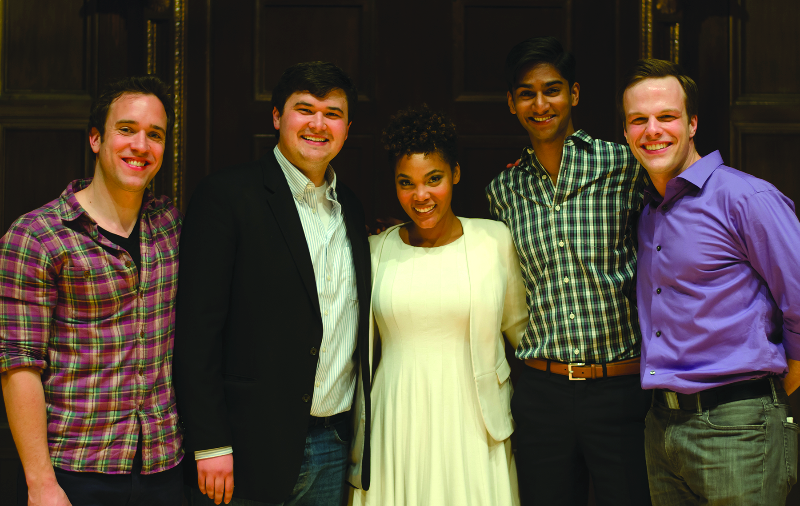 Top prize winners in 2015 Lotte Lenya Competition, left to right: Robin Bailey, Jordan Davidson, Lauren Michelle, Michael Maliakel, and Adam Fieldson.
We will soon be accepting applications for the
2016 Lotte Lenya Competition
. Last year we set a new record for prize money distributed (over $85,000!), and we're looking forward to another banner year. Contestants will compete for top prizes of $15,000, $10,000 and $7,500; total prizes awarded will exceed $60,000. 
Established in 1998, the Lotte Lenya Competition is a unique international contest that bridges the worlds of Broadway musical theater and opera/operetta, following the example of Lenya's husband, composer Kurt Weill. The contest emphasizes wide-ranging repertoire, including works by Weill, and the acting of songs and arias within a dramatic context. Contestants will be judged not only on their vocal talent, but on their ability to create believable characters in a variety of dramatic situations. 
Contestants are required to prepare a program of four selections, which must include: one theatrical selection by Kurt Weill (any genre); two songs from the American musical theater repertoire (one pre-1968 and one from 1968 or later); and one aria from the opera or operetta repertoire. See the complete guidelines
here
.  
The 2016 Lotte Lenya Competition is open to singer/actors of all nationalities, ages 19-32. The Kurt Weill Foundation for Music encourages participation by a geographically diverse pool of talented artists. Contestants will be required to upload an audition video for the preliminary round by 25 January 2016. Travel stipends are offered to contestants advancing to the semi-final and final rounds. 
More information at
www.kwf.org/
LLC
.
Die Dreigroschenoper at the Salzburg Festival, 2015
From left: Winnie Böwe, HK Gruber, Ute Gfrerer
​Photo: Marco Borrelli


Salzburg Festival Wrap-Up

Weill lit up the 2015 Salzburg Festival, beginning with the opening concert conducted by our indispensable friend HK Gruber, who led the Mozarteum Orchestra in selections from Kleine Dreigroschenmusik and Symphony no. 2 along with Suite panaméenne (from Marie Galante) and the Overture from Der Silbersee. The complete concert was broadcast on ORF. Towards the end of the festival, on 22 August, soprano Angela Denoke gave a recital titled, "Stadtbewöhner: Kurt Weill und seine Zeit" that featured six Weill songs along with a generous sampling of hits from his Berlin contemporaries. It was her second time around; Denoke gave an all-Weill recital in Salzburg in 2011. 

The big news from Salzburg this summer was dueling Dreigroschenopers. An "experimental" version of the work, newly orchestrated by Martin Lowe, was staged by Festival director Sven-Eric Bechtolf, while festivalgoers also had an opportunity to experience Weill's original version in concert, conducted by Gruber with the Ensemble Modern and soloists including Max Raabe as Macheath. While reviews of the experiment have been mixed at best, the original has lost none of its power. See the APA (Austrian wire service) review

here

.

Die Dreigroschenoper, Berliner Ensemble, 26/27 September. Photo: Lesley Leslie-Spinks

Season Preview: Major Performances


Die Dreigroschenoper

26-27 September 2015

Aufstieg und Fall der Stadt Mahagonny

Graham Vick, director; John Axelrod, conductor




Die Dreigroschenoper

Keith Warner, director; Johannes Kalitzke, conductor




Die Dreigroschenoper

Timo Sokura, director; Jani Pola, conductor

15 January - 30 April 2016

Lost in the Stars

Tazewell Thompson, director; John DeMain, conductor

12-20 February 2016

Die Dreigroschenoper

Joan Mompart, director; Christophe Sturzenegger, conductor